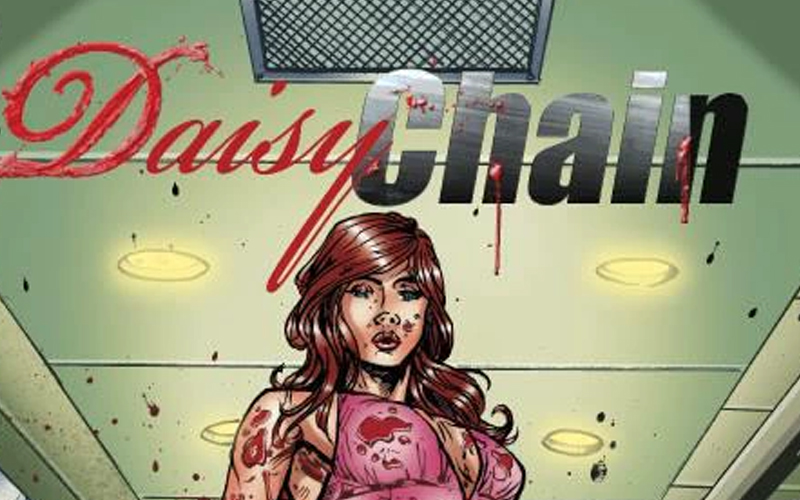 Irish comic book writer Mike Lynch is part of a team looking to kickstart a new comic, Daisy Chain.
Daisy Chain tells the story of Jessica Frazer. A very wealthy, attractive socialite that just so happens to be a serial killer in her spare time. She tracks down her victims by using various internet sites under the user name Daisy Chain. Jessica's urge to kill stems from the death of her parents at the hands of a serial killer. Since their death, she has sworn to hunt down criminals. Everything from serial killers to mob families are all on Jessica's list.
A socialite turned serial killer in a hunt for her parents' murderer? You have my attention! Lynch co-wrote the story with  Alfred Paige. The project also features several others. Pencils by Dody Eka, inks by John Sobie, colours by Carlos Lima and lettered by James Reed.
The Kickstarter is looking for $3,000 or €2589 and is almost a third of the way there already. There are several different levels that you can back with their own rewards. These range from digital to physical copies of the work, free shipping, posters and exclusive artwork.
For more information and to back the project, just click here!
Editor-in-Chief, part-time super villain and hoarder of cats. If you can't find me writing, I'm probably in the kitchen!