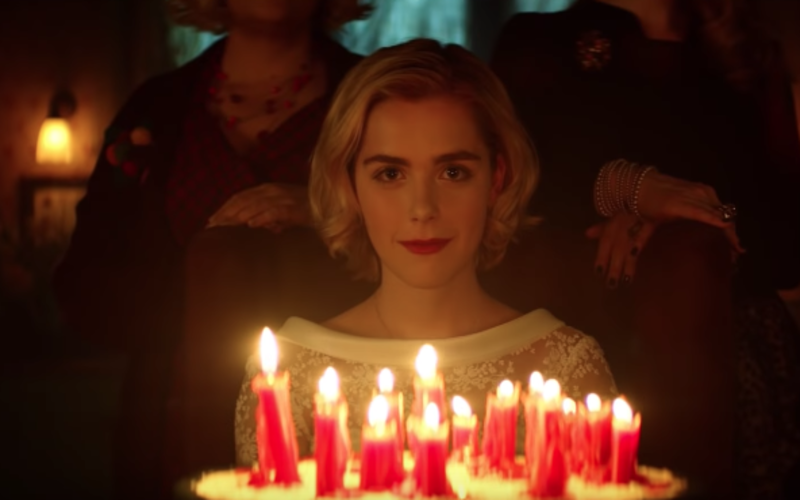 The official Sabrina trailer has just dropped and it feels much more like American Horror Story than the quirky 90s show we know and love. This Sabrina is darker than Salem's pelt and we are HERE for it.
The series, called The Chilling Adventures of Sabrina, is based off the comic of the same name by Roberto Aguirre-Sacasaand stars Kiernan Shipka (Mad Men) in the title role.
The trailer features a creepy rendition of 'Happy Birthday', pentagrams, a minotaur, masked girls in gothic clothing and screaming. In short, it's spooky as hell. The cinematography also looks spectacular. Hopefully this will be a treat for the eyes AND the ears; we don't want any cheesy dialogue a la Riverdale. Say your prayers now.
It drops just on time for Halloween on October 26. Will you be watching?
Sidebar: Doesn't Shipka look identical to a young Betty Draper?!