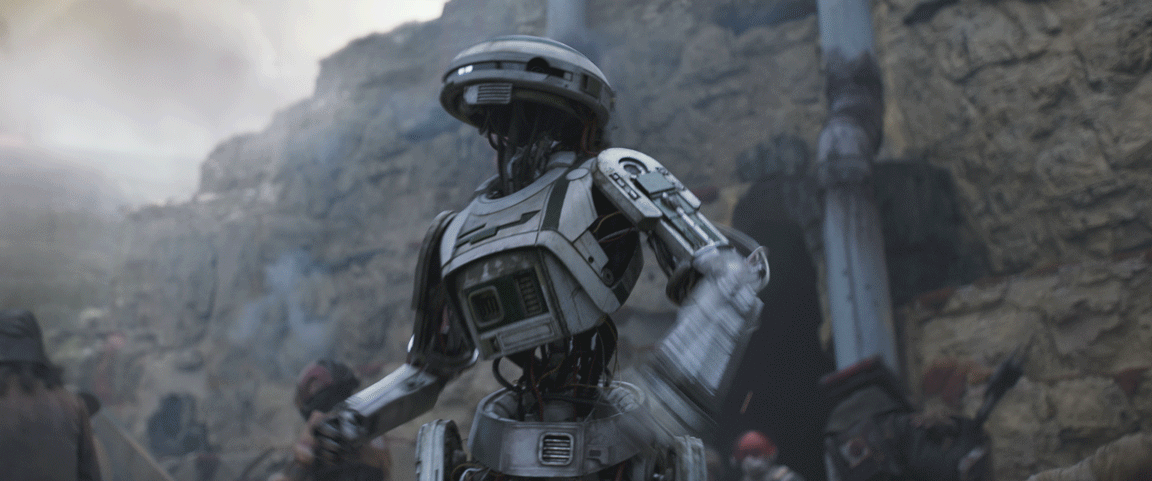 Solo Star Wars Novel Details L3-37's Final Moments
Solo: A Star War's Story is getting the novelisation treatment under the work of Mur Lafferty. The book promises to expand on more of the events in the film and offer some extras too. In an update on the official Star Wars website, an excerpt for the novel has just been released.
It details just how our favourite sassy rebel droid leader became more than just part of the Millenium Falcon. In what, for me, was probably the most heart wrenching moment of the movie (sorry Thandie!), L3-37's upload to the Falcon. The released excerpt details the moments L3-37 merged with the ship:
The lights in the cockpit flickered, the reboot stalling. Lando put his hand on the computer, watching.

Being a ship wasn't so bad, the Falcon insisted.

You go exactly where your pilot tells you, L3 countered.

You did that as a copilot, the Falcon reminded her.

That was different. I could leave anytime.

But you never did. You chose that life.

The Falcon was starting to speak in words now, a bit of a sharp­ness to their Binary.

If you refuse, you die. He dies. The others on the ship, they all die. If you join with us, we all can live. The choice is simple. L3 realized where the voice was coming from: The reboot was almost done.

You tricked me.

We couldn't have joined without you consenting to it. You made your decision a while ago. You just couldn't admit it.

We are something different, now. Not just the Falcon. Not just L3.

We are new.
The excerpt makes it that little easier to except L3-37's ultimate fate. It also offers an explanation as to just why C-3Po found the Millennium Falcon to have a peculiar dialect in The Empire Strikes Back. He was being out sassed by L3-37!
The novel, Solo: A Star Wars Story will be released September 4th.
Editor-in-Chief, part-time super villain and hoarder of cats. If you can't find me writing, I'm probably in the kitchen!