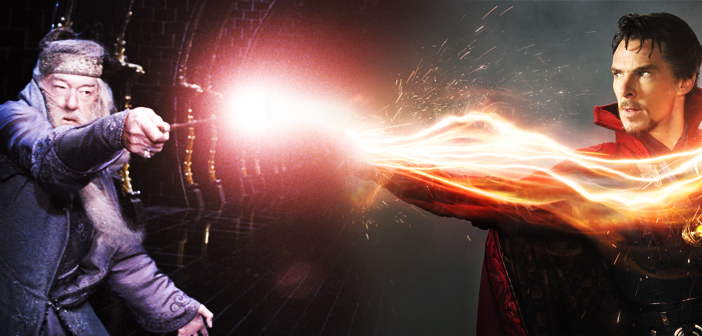 Versus – Wands At The Ready
Help us out and settle a workplace debate! When it comes to wizards, sorcerors and magicians there are two names that cause a bit of controversy here in Arcade HQ. Doctor Strange and Professor Dumbledore!
Doctor Strange IS the sorceror supreme! He is the Earth's primary defense against magical horrors and monsters and has saved the planet countless times. Dumbledore has fought his fair share of magical battles, he has taught generations of formidable witches and wizards and puts their needs ahead of his own.
So!
Who is the ultimate wielder of the arcane? Cast your vote below and let the debate be solved once and for all.
[playbuzz-item wp-pb-id="958066″ item="5a63f2f0-518a-434e-9c86-e86b8a1d2aec" info="false" shares="true" comments="false" recommend="undefined"]
Editor-in-Chief, part-time super villain and hoarder of cats. If you can't find me writing, I'm probably in the kitchen!