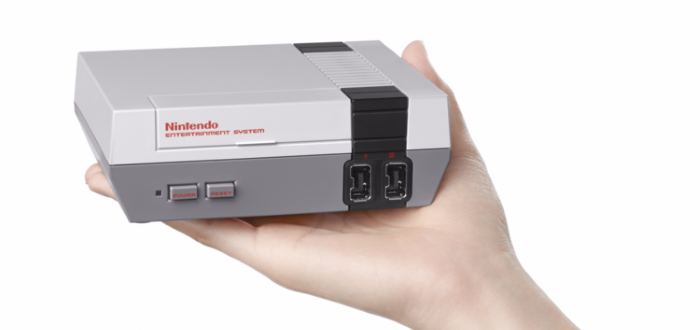 The NES Mini Returns This June
Nintendo have announced the NES Mini returns and is coming on June 29th. Originally released in November 2016, the Nintendo Classic Mini flew off the shelves and was a very hard system to find in it's initial run. It sold 2.3 million units across the world and demand continued after its initial launch date. It fetched high prices on the second hand market within minutes of release too, causing many people to miss out on getting one.
Now you can have another chance, as Nintendo have announced a new run of the NES Mini, starting from June 29th. There are 30 classic NES games available on the system. No new additions have been added for the re-issue.
Nintendo Classic Mini: #NES will return to stores on 29/06! pic.twitter.com/jfcltHHYn1

— Nintendo UK (@NintendoUK) May 14, 2018
Balloon Fight
Bubble Bobble
Castlevania
Castlevania II: Simon's Quest
Donkey Kong
Donkey Kong Jr.
Double Dragon II
Dr. Mario
Excitebike
Final Fantasy
Galaga
Ghosts 'n' Goblins
Gradius
Ice Climber
Kid Icarus
Kirby's Adventure
Mario Bros.
Mega Man 2
Metroid
Ninja Gaiden
Pac-man
Punch-Out!! Featuring Mr. Dream
StarTropics
SUPER C
Super Mario Bros.
Super Mario Bros. 2
Super Mario Bros. 3
Tecmo Bowl
The Legend of Zelda
Zelda II: The Adventure of Link
Will you be picking up the NES Mini this time around?