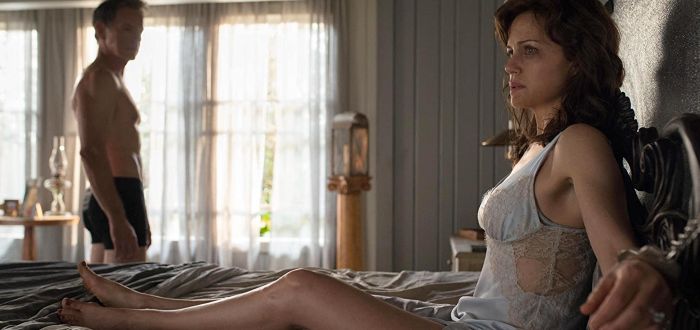 The Year of Stephen King continues in full swing! The next of his adaptations to screen or TV that will see the light is Gerald's Game, which will be released exclusively on Netflix on the 29th. And we also have a trailer to know what we can expect with that film.
In Gerald's Game, we follow Jesse and Gerald Burlingame. They go to a cabin for a romantic getaway and Gerald cuffs Jesse to their bed to spice up their sex life. Unfortunately, Gerald dies of a heart attack, which leaves Jesse trapped in their bedroom. The problem is that she may not be alone.
Mike Flanagan, director of Hush and Oculus, directed it and co-wrote it. It stars Carla Gugino and Bruce Greenwood. Stephen King said this about the film back in February.
Saw a rough cut of Mike Flanagan's GERALD'S GAME yesterday. Horrifying, hypnotic, terrific. It's gonna freak you out.

— Stephen King (@StephenKing) February 11, 2017
I managed to find an American hardcover of this book months ago and I haven't read it yet. I guess this is the best possible moment for reading it.
Angry Spaniard, adoptive Irishman. Writer, reader, tea drinker and video game player/designer.