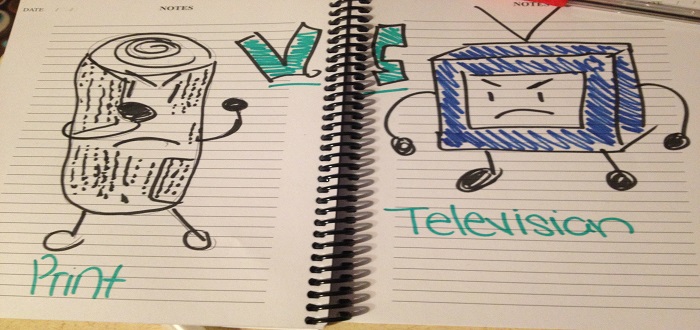 Whachu Doing This Week… Niamh?
When that post-Easter food baby has become more akin to something from Charmed or last year's Prevenge, getting the bare minimal done is average. So in the past week or so i've mostly been watching TV or reading. I was watching a lot of animal themed stuff over Easter but rather than bore you with my thoughts on Hop vs Watership Down, i'll focus on TV and Reading mostly, with a taste of leaving the house again. I also recently saw the much talked about Ghost in the Shell and enjoyed the female empowerment despite the white-washing, but i'll leave that critique to the true fans.
TV
My TV viewing this week is generally a mix of Netflix, online streaming and the odd real TV show. Exciting stuff!
Traditional TV – Broadchurch & Doctor Who
I have a lot of feelings about this particular section. Being a huge Who fan through Number 10 makes it interesting that these two converged over a few days. The most recent and last known season of Broadchurch finished airing on Monday and it rounded off a set of emotionally raw episodes. Season 3 centered around a harrowing rape case and dealt with the topic very well. For those not aquatinted with the British crime drama, it follows two detectives as they investigate crimes in their small town. The banter relationship between the pair, played by David Tennant and Olivia Coleman, is what makes the show for me. Their dedication and humane reaction to their locals, for good or ill, makes the hard topics even more difficult to watch and this season was no different. The ending, although more unpredictable than you'd expect was a bit out there, but the parting of the ways, for us more than the characters, rounded it off nicely.
When Broadchurch was about to end, Doctor Who started again after a fair stretch. This gave me feelings as well, but thankfully not exactly the disappointment I feared. The slight cheese and references annoyed some online but I was pleasantly surprised how much I liked the new companion, Bill. The diversity card they're playing was handled fairly well so far but Moffat could return me to anger yet; for now, I'm happy.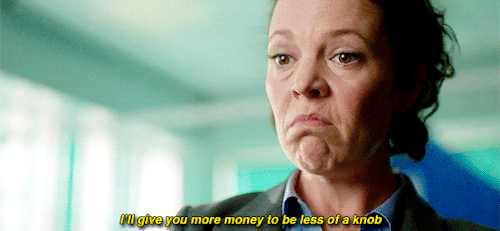 Online Viewing – Snatch & Flower Boys
Most of my viewing is online and through Netflix and is usually not what everyone is talking about (i.e. 13 Reasons Why is probably too depressing for me).
A best friend of mine has been imploring me to watch Korean Dramas (or K-Drama) for ages. I've added so many to my list Netflix often give me a genre based on this, but I only just started my first one late last week. Suffice to say, 1 episode into Boys Over Flowers and I'm already hooked. The story follows Tsukushi Makino who, when delivering dry cleaning, saved a school boy's life and was offered a scholarship to the school. Her quirky family insist she takes up this place and this is when she discovers the cliquey school hierarchy topped by the Flower 4. The show is as ditsy as it sounds, but this only hides another depth of intensity that has me emotionally invested already.
Another show I've been delving into online is Crackle original, Snatch. I previously wrote about this show because Rupert Grint was in it and he doesn't get nearly enough attention. Based more on the feel of the original Guy Richie film than the story, the five episodes I've watched so far have been quite good. While not quite as iconic as the original, the characters are still quite funny and the use of music and editing is visually pleasing. I particularly like the can-do attitude of the female characters and Grint's clueless attempts at enterprise. It's now been renewed for a second season.
 
Reading
Ms Marvel
Given some less than enjoyable diversity in Marvel at present, this comic series so far has been a dream. I generally take my time with volumes, specifically since Volume 6 isn't available until late 2017, but this series is un-puttdownable. At first I wasn't sure if Kamala's teenage angst was quite my cup of tea, but she has seriously grown on me. This series has that quirky fun feel of Spider-Man, with the right amount of pop-cultural references and comic crossovers to remind you of your teen fandom. It balances this with some serious themes and action, with just enough about Kamala's background to root it in her values without it being a clichéd diversity for the sake of it.
Non-Fiction
Generally unless there's a sweeping adaptation coming up, I'm an all fiction gal. Yet online bookclubs have brought me into the Non-Fiction sphere more and more.
The Emma Watson book club generally picks memoir or feminist critique, and the March/April pick followed suit. Women Who Run With the Wolves by Clarissa Pinkola Estès is a bit tougher to get through than the usually short picks, but it is very interesting as it deals with how women over time have been socialised away from their wilder more instinctual natures. The book is choca-block with entertaining old folk tales and layered psychoanalysis of what they teach. You definitely need two months for this one, but it's nice in 40-50 page bursts.
My other non-Arcade bookclub is Rick O'Shea's 5000+ strong Facebook group. While i haven't winged it in reserving the fiction title of his two picks, I've sailed through The Raqqa Diaries. A heart-breaking and eye-opening account of the experience of one brave rebel referred to simply as Samer in ISIS-run Syria. It's a gripping read. The world knows some of the suffering of Syria but, as the author points out, DOES little. Syria had their hopes slashed regarding freedom from Azzad's regime only to be taken over by the possibly worse Daesh (or IS). Samer, a humble and faithful Muslim, has seen his decent religion torn apart by self proclaimed religious extremists, his girlfriend forced to marry one of these barbarians, his father killed in an air strike and countless friends beheaded and crucified for false charges.
If you want to join our own bookclub, check out the title below! I'm working my way through it now.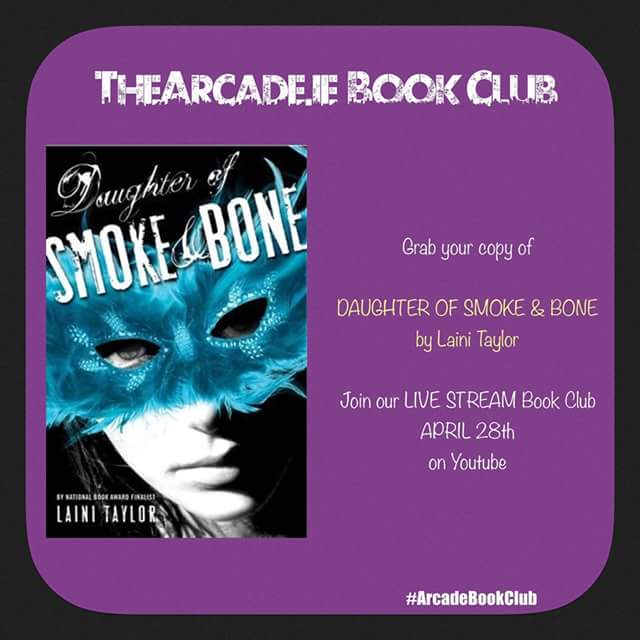 NT LIVE
I haven't much to say on this, only that it's ironic because the last time I wrote 'Whatchu Doing…?' I was going to the below show in the West End. Now I've just seen it again screened in The Lighthouse Cinema Dublin! NT Live is such an inspired idea, bringing expensive theatre to the masses much like Shakespeare intended. I would advise anyone who hasn't tried it because it's not 'real' theatre to give it a go. The experience isn't quite the same, I'd admit, but to have the chance to see West End stuff at such a low cost is too good an opportunity to miss.
What are you doing this week? Let us know in the comments!