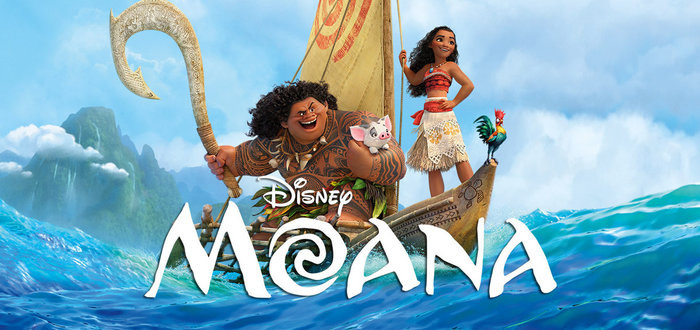 Style Saturday – Moana Madness
It's been quite some time since Moana has graced cinemas worldwide. It has taken me nearly the same about of time to deal with the feelings it stirred within me.
If you haven't watched the movie 1. You are missing out, 2. Do yourself a favour and go watch it and 3. If you don't feel a rainbow of emotions during it watch it again. Moana is the story of a Polynesian chief's daughter who teams up with a demi-god to protect her people. Her journey is exciting, heartbreaking and fun so I wanted the visuals to inspire me.
Everything is so colourful so I wanted bright, vivid but casual clothing. I knew Moana, voiced by Auli'i Cravalho, would inspire one of the outfits. However I struggled to pick who would inspire the second Maui, voiced by Dwayne Johnson, or Tamatoa, voiced by Jemaine Clement. In the end I chose HeiHei's colour scheme……I kid. I settled on Maui because I couldn't think of a causal setting I would gladly wear purple and gold in.
Moana
Moana's outfit is bright, simple and fun. Alot of effort went into designing the whole outfit. The skirt slit was an important part of the design because she needed to be able to move freely so I went with a midi length skirt. I couldn't find one in a straw shade so I went for a nude tulle skirt. For the top I wanted to stick to a bandeau/tube top but realised that they aren't the most supportive so went with a bardot top instead.
For the entire movie Moana is bare foot so I went with some ballet flats in a lovely nude brown tone. To finish off the look I added a red belt and a cowrie shell necklace, a simpler version of the one seen on baby Moana.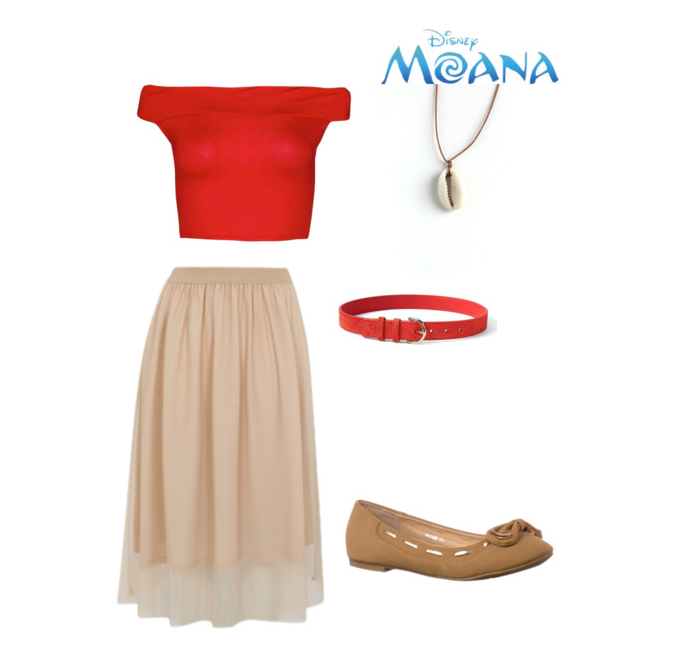 Top €6,54 | Skirt €14 | Shoes €19 |Necklace €21 |Belt €38 | Total €98,54|
Maui
Trying to make an outfit out of a simple leaf skirt was more difficult that I expected it to be. I knew I would have some nice green bottoms, because it is still fairly cold out there but that doesn't mean dull. Maui is covered in tattoos so trying to imitate something like them without it looking like the failed disney costume was no easy task.
I decided on a simple nude brown  tshirt for the top. Maui also spends the duration of the movie bare footed so I looked for some nude brown sneakers to compliment the green bottoms. To top off the look I added a fish hook necklace and a leather thong bracelet,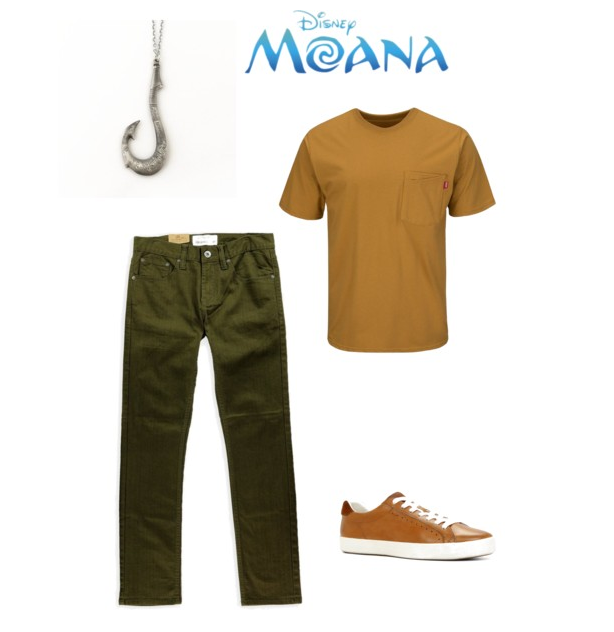 Shirt €21 | Trousers €33 | Shoes €47 |Necklace €14 | Total €115|