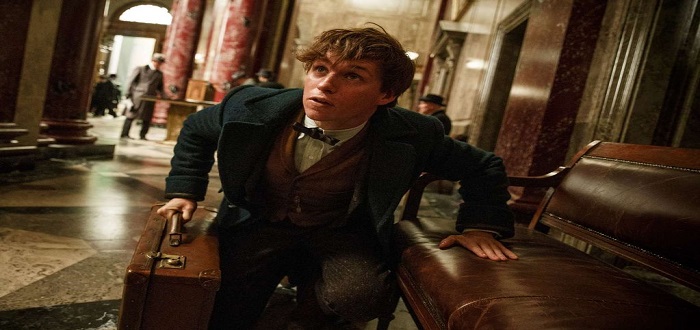 Official Musical Theme For Fantastic Beasts Revealed
Anybody who's seen any of the awesome trailers for Fanatastic Beasts will have noticed the undertone of 'Hedwig's Theme'. Now the official full theme has been unveiled and it's more of the same, but with a twist. James Newton Howard did the score but it borrows from the classic John Williams.
Hope and Magic
Fantastic Beasts follows the story of Newt Scamander, a magizoologist who has come to America with a case of magical creatures. These creatures accidentally get loose and it is up to Newt and his new friends to save them from humanity. Newt is just as 'othered' and extraordinary as Rowling's previous creations and his journey is just as exciting.
Therefore it makes sense that the music is just as hopeful and magical as the music for Harry Potter. But it's only the opening notes that borrow directly, which is slower than the original like in some more mysterious parts of the original movies.
Similar but  "a little different"
Once the Williams tribute has ended, the music changes rather dramatically. It still uses the horns of 'Hedwig's Theme' and hints at that same tingling celestra sound, but it feels more mature and also hints at the darker more serious nature of the wizarding world prior to Grindewald's downfall. There are hints of that same darker music that was often used when Mouldy Voldy Voldemort was around. In particular, around 44 seconds in, the music reminds me of the final scenes of Philosopher's Stone. It then moves into almost marching music, which would suggest perhaps upcoming battles. Around 1:40 it moves more towards Potter again, almost reminding one of music played when a new strange character comes in, or something mystical is happening. Finally it moves into heroic and emotional music right at the end.
It's definitely different to your typical score and this reflects, I think, the 'otherness' of the characters. Newt, Rowling once explained in a featurette, is a bit strange, preferring the company of animals to people. This makes me happy as I imagine his grandson, who Luna Lovegood eventually married, would be similar. In Order of the Phoenix she describes herself as "a little different" and they would be well suited.
Have a listen and tell us what you think!