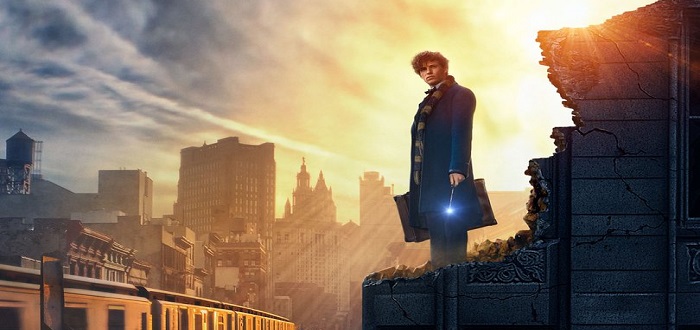 New Look At Fantastic Beasts in Hero Featurette
With the release of Fantastic Beasts and where to Find Them a mere five months away, fans of the Harry Potter spin-off were finally treated to more of a real look at the upcoming blockbuster.
Up to this point there has been little more than a teaser trailer and short cast interviews released of the film set to hit cinemas this November. A recent live-streamed event left fans disappointed as rather than feature a Q&A with the creative team behind the 'magizoological' fantasy film, it was hosted by lucky fans who got to visit the New York set and could reveal very little about what the film was about.
Thankfully though, some new scenes (and creatures!)  were revealed via a featurette entitled A New Hero, which can now be viewed below.
What's Happening?
Fanatastic Beasts and Where to Find Them, loosely based on the author of the fictional book of the same name, follows Newt Scamander as he visits New York with a mysterious briefcase. This briefcase is later revealed to contain magical creatures of many types which he studies and writes about.
However as we discover in the featurette, a new friend Jacob lets a creature lose and adventure ensues. This film, should give fans a unique look at American Wizardry, touched on in the recent Pottermore series of articles, as well as a better look at creatures of many kinds only briefly mentioned in the Harry Potter series and seen sparingly in the film series. The film hosts a bumper cast of stars from Oscar winner Eddie Redmayne to Irish native Colin Farrell as a mysterious wizard detective called Graves.
We'll have to wait and see what other surprises are in store when the film releases in November 18th.