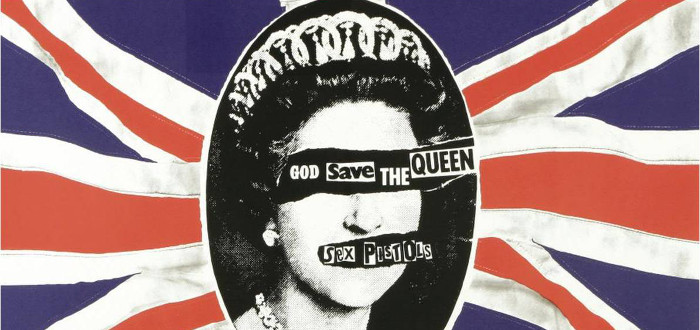 It feels like the whole world collectively went a bit mad yesterday when it was announced that Britain had elected to leave the European Union. In a democratic referendum with a relatively low turnout and a hairline victory, the British public had decided it wanted not to be a part of the EU, instead opting for what many on the outside perceive as xenophobic fear-mongering disguised as steadfast sovereignty. A lot of people are genuinely worried about themselves, their families and their friends as the move places many livelihoods in jeopardy, for one reason or another.
Anyway, such is a great time to remember that Britain has long had a thriving punk scene filled with bands giving the middle finger to the monarchy and the British government. Arguably the most famous of those is Sex Pistols.
Never Mind The Bollocks… is a once in a lifetime record. A sonic summation of deep frustration and an anarchic need for rebellion and self-expression. Johnny Rotten and co. represented an under-stimulated youth that had had it then and, funnily enough, have still had it now. The album is now a beacon for pure corporate franchising, with the amount of places its artwork appears for public consumption. But the music, the music still stands up as a set of anthems for anyone frustrated with British political ineptitude.
Altogether now – "God save the Queen, the fascist regime…."