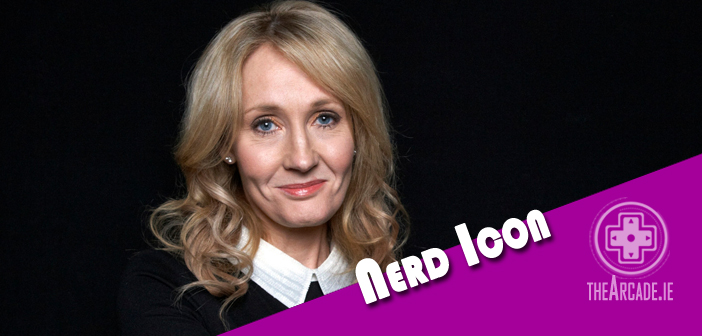 Recent turning public opinion concerning a certain screenplay and it's not-a-book nature may have left this icon with a somewhat depleted army. However support remains strong to this charitable creative author. J.K. Rowling, for those living in a cave without muggle amenities (perhaps you're an Azkaban escapee) is the multi-million author of the beloved Harry Potter series and a series of crime novels for adults.  This is one true rags to riches story and believe me when I say this woman deserves every penny. Rowling should be worth over a billion by now, but her charity work mean that her take home sum stays well below that.
Not Always the Stuff of Dementors
J.K., which stands for Joanne Kathleen, was raised in a pretty typical middle-class family and wanted for nothing. Yet she experienced hardships, personal and financial, later in life. She was born in the small English town of Yate in 1965 and spent her childhood between Winterbourne in England and Tutshill in Wales. The little village she spent many of her teen years in reminds one of Godric's Hollow. The tragedy that struck her family while in Tutshill is most likely the inspiration for the Potter tragedy. While Jo was still a teenager her mother Anne was diagnosed with Multiple Sclerosis. She later died of it aged 45, never knowing about her daughter's writing or success.
The primary writing period for the first Potter novel also occurred during a period of unemployment, depression and separation from an angry ex-husband. This is why Rowling is particularly inspiring to me; at the lowest point of her life she pushed herself to write, putting that experience into the creation of Dementors, and wrote something beautiful.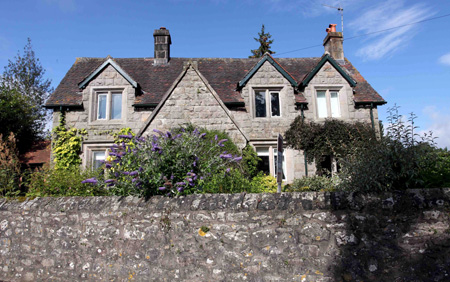 The Lives and Lies of The Wizarding World
Jo Rowling is best known for the bringing the story of an orphan boy with a heart of gold to life after feeling inspired somewhere between Manchester and London. The Harry Potter books are cherished by many, some of which would never have picked up a book at all. I am one of those people, and this fact alone cements her importance in the world of literature. The Harry Potter books, although perhaps hastily written in some cases, are inventive, thoughtful and truly smart. True effort went into crafting this story over a 7 book series. Clear connections and foreshadowing appear throughout the collection.
One important theme is that of Love and this has proven to be important to the reader's development. She also discusses important themes such as dictatorship, death and evil.  More than just spreading literacy to the reluctant readers of the world, the novels teach the young compassion and selflessness. Her very quotable characters teach important lessons in self belief and not judging a book by it's cover.
"All of my heroes," says J.K. Rowling, "are people who feel like they've been set apart, stigmatized, or othered. That's at the heart of most of what I write."
Rowling still writes pieces about the wizarding world on Pottermore, the latest of which was about the American Ministry of Magic. She has also written a screenplay for the upcoming Fantastic Beasts movie and wrote the original story for the stage-play Harry Potter and The Cursed Child. Yet Joanne has more creativity in her than stories for young people. She secretly authored the fantastic Cuckoo's Calling under the name Robert Galbraith, following this with two more Cormoron Strike stories. Although I admit her political drama The Casual Vacancy  was not for everyone her clear character creation abilities shone through. Every main character from Harry to Cormoron gives the marginal, even the stigmatised, a voice.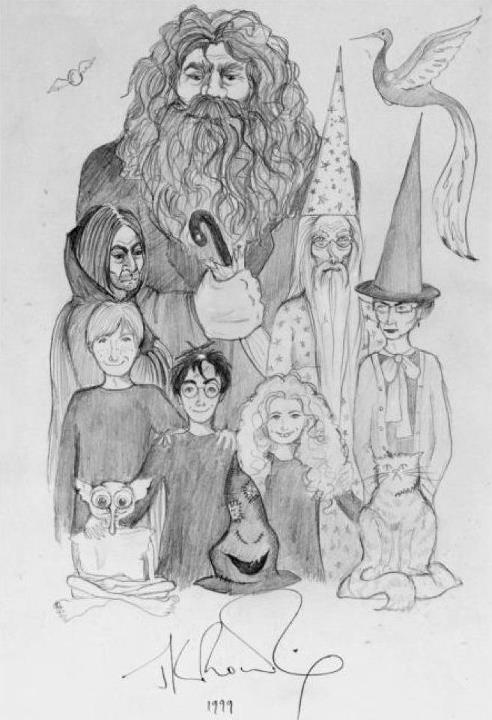 "use my power for good not evil"
J.K. is particularly good to her fans, often signing for hours and at midnight events. Having personally witnessed this, I can assure you she does her best to get to as many people as possible. More important than just writing the experience of being downtrodden, she helps vulnerable people in so many ways. Her experiences as a single parent and heartbreak at the loss of her mother so young have driven her to be more than charitable. She has supported one parent family charities since before she was world famous and works tirelessly for the rights of orphans through her charity Lumos. Not settling at giving money alone, she has worked towards opening a regenerative neurology clinic in Edinburgh in her mother's name.
Jo Rowling uses her power in more than just charitable ways. She uses her online presence and influence all the time. Her tweets have tried to guide British citizens away from Brexit and Scottish Independence. Although she has turned 180 on the independence issue as the UK turns down Knockturn Alley. She also uses Twitter to help the cause of closing orphanages and supporting the gender equality work of Emma Watson. Rowling retweets a lot of causes as well, from appeals for missing persons to calls against racism. Rowling is very opinionated in terms of politics but she does call bad politics people out on their rubbish and often does it in a humourous way.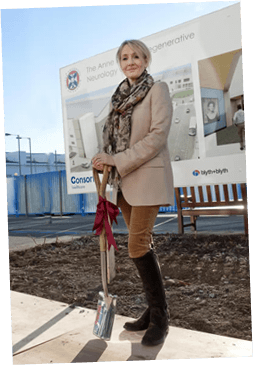 Coming soon to Flourish and Blotts..
Harry's story may be finished for now, but there's still many nerd goodies to buy. Last month saw the ebook release of some of the best of Pottermore material with a few new tidbits. The gorgeous illustrated edition of Harry Potter and the Chamber of Secrets has just been released. J.K. wrote the screenplay for the upcoming Fantastic Beasts movie and this can be pre-ordered now. To top things off, Rowling keeps promising book four in the Strike Mysteries saga as can be seen from her tweet below. The Strike series is getting a BBC adaptation soon, so keep your eyes peeled. Let us know in the comments if you too worship the glowing light of Rowling!
It's coming it's coming it's coming it's coming it's coming it's coming it's coming, but please find other things to live for, too #pressure https://t.co/HpPXw8b95g

— J.K. Rowling (@jk_rowling) October 2, 2016