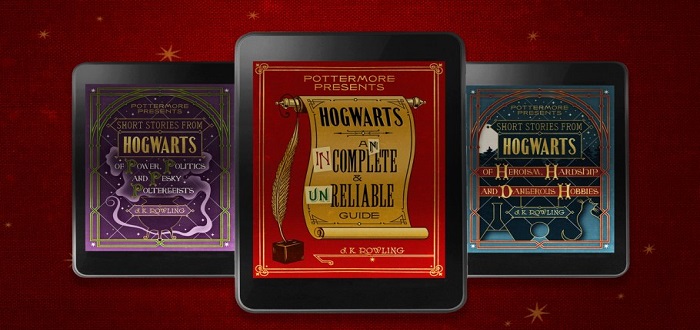 Any Harry Potter  fan will know that although Pottermore is not the virtual fun platform it once was, it is the best place to see new Potter content. Since it's birth the site has been updating with never before seen backstories and fun facts. With so many stories on offer the time is ripe for some of these to be made into collections.
NME are reporting that stories from the site are to be collected into three volumes. The e-book collections are to be released September 6 at £1.99 each and are called 'Power,Politics and Pesky Poltergeists' , 'Heroism, Hardship And Dangerous Hobbies' and 'Hogwarts: An Incomplete And Unreliable Guide'. The first volume includes a history of Azkaban prison, Professor Umbridge's backstory and the relationship between Tom Marvolo Riddle and Professor Slughorn. The second in the collection charts the history of some of the Wizarding World's brightest heroes including Remus Lupin and Minerva McGonagall. The final edition tells the story of Hogwarts, unreliably as the title suggests.
We're hoping that the contents include new material as the titles seem to suggest a broader scope than information already released. While there is no word of paper versions, you can pre-order the ebooks here. If you'd like to get in on the Pottermore action you can join up here, or maybe even write for them as they're hiring!