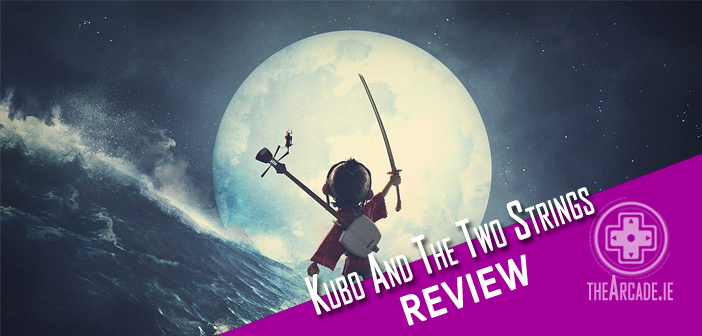 Kubo And The Two Strings Review – Heartstrings Played
Cinematically it's been a very mixed bag so far this year! If it's not a reboot or a sequel then it's a rehash of a tired story or character trope. Kubo And The Two Strings does everything in its power and 102 minutes running time to break the year's cycle. And it does so… in spectacular fashion!
Nothing else should be expected or wanted from Laika Entertainment though. The same people behind Coraline, ParaNorman and The Boxtrolls turn their hands and talent to a new story.
The film starts as any good family film should with a sense of peril and dramatics; "If you must blink, even for a second, do so now". Immediately it's reminiscent of the best bedtime stories we grew up with and still remember now. A trait that permeates in every single scene and sound in the film.
Kubo And The Two Strings is the story of a young boy living in ancient Japan. His home is a sheltered cave above a tiny fishing village. Here he lives with his mother, a woman who for her own reasons, fled her family taking her baby son into the night and across a treacherous sea.
Kubo is an avid story-teller with nothing more than a few sheets of paper and an old shamisen to his name.
Every day he heads out into the village to retell the stories his mother told him as he grew up. Using the shamisen he is able to manipulate the paper, an ability his mother also has, and tell fascinating stories to the villagers. Every night he returns home to a mother who slips further and further away from her grip on reality and her self.
That all changes when Kubo breaks his curfew and finds the stories his mother told him to be truer to life than he ever could have imagine. Now Kubo must find three powerful relics and defeat the Moon King if he has any hope of surviving in this world.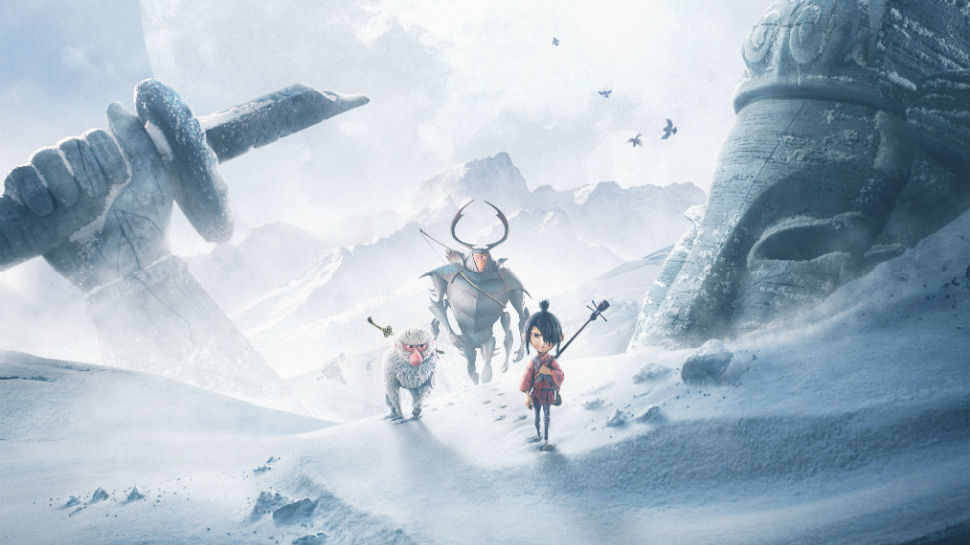 The movie is supported by a pretty well-known cast. Charlize Theron and Matthew McConaughey are the loyal yet stubborn guardians to Kubo. The duo is nearly unrecognisable in their work, bringing some real depth to their characters particularly Theron as the brooding Monkey. Game of Thrones actor Art Parkinson takes on the task of bringing life to Kubo and he does so magnificently. The young story-teller is every bit innocent and daring as we need him to be and that's down Parkinson's work.
The film features some other familiar voices including Rooney Mara as the terrifying Sisters, Ralph Fiennes as a horrifying King and even a cameo from veteran actor George Takei.
The film's power doesn't come from these names. Though each performer excels in their task, the film's story is the driving force behind it all. Kubo And The Two Strings is a story told right. While its premise may have been done before, it's more than just a story about coming of age. It's not just a boy on the quest to stop a bad man. It's a story about family, about the power of memories and about how a past that isn't even yours can shape your entire being. It's a story about stories.
As I said above, the film is by Laika Entertainment. In no other hands could this project really have shone as well. The animation, 3D stop-motion, is utterly breath-taking. Watching scenes unfold (and literally fold again) you can't help but recognise the sheer amount of time and energy went into the film. It's impossible not to watch Kubo And The Two Strings and notice the details. Then after spotting them realise just how long that split second actually took to make.
With three successes under their belt, box office and critical acclaim, Laika know what they're up to but that doesn't mean the film is a rehash of the same formula. Much like the paper Kubo bends to his will, Laika reshape and reform their ability to bring us something entirely new and beautiful.
Kubo And The Two Strings is a story with real heart. It's a journey that musically and visually transports you to a whole new place, a journey you'll wish you really could take. It is dark, beautiful, saddening and uplifting all at the right moments. It is a real story! One you'll want to return to again and again.
Editor-in-Chief, part-time super villain and hoarder of cats. If you can't find me writing, I'm probably in the kitchen!