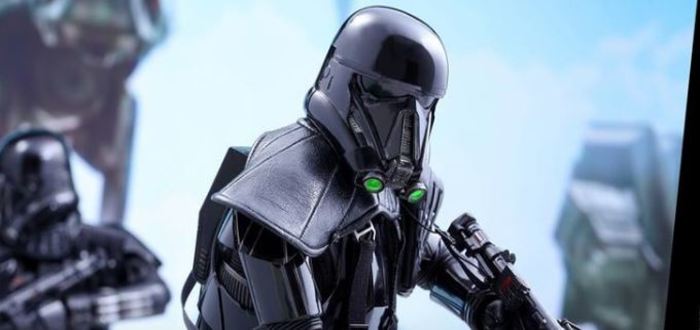 Hot Toys Reveal New Death Trooper Figurine
Anyone eagerly awaiting the release of Star Wars: Rogue One this December; I have news for you!
Hot Toys has released a new figurine to complement the upcoming film, the Death Trooper. Sporting a sleek, black suit of armour, these soldiers look well suited to fight alongside Darth Vader. The Death Troopers stand at 2cm taller than their standard Stormtrooper counterparts, amounting to over a foot in height difference.
According to the product description, the figure stands at 32.5cm featuring armour, a blaster rifle and a helmet with LED function. However, promotional images show a variety of hand poses and grenades among the inventory.
The figurine will be available on September 30.