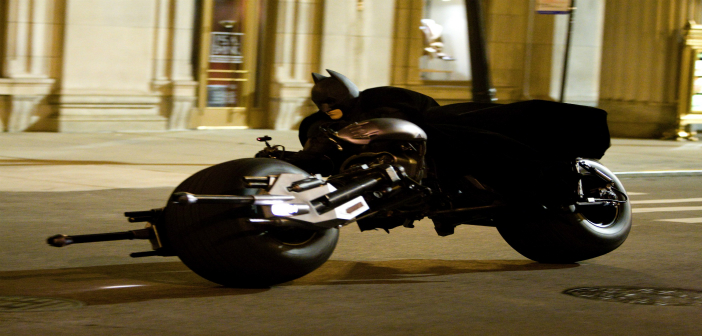 Batpod From Nolan's The Dark Knight Is Up For Auction
The Batpod, widely recognised after featuring in Nolan's The Dark Knight, is available for auction. The custom-built pod, made especially for the Batman himself will soon get a new owner. Whoever purchases the Batpod will own some pretty incredible famous cinematic merchandise. And for just $80,000 (approximately €71,700), isn't it worth it?
You can find the infamous bike listed on the auction site, Prop Store. The listing reads: "Conceived by Christopher Nolan and production designer Nathan Crowley, the Batpod was intended to provide an alternative to Batman's trusty Tumbler vehicle. The design was created by Crowley and brought to life by special-effects supervisor Chris Corbould, who made six of the vehicles for use on The Dark Knight."
The post also goes further in detail to the bike's specs and features, but honestly, if it's good enough for Christian Bale's Batman, it should be good enough for anyone!
In case anyone doubts the bike is anything but the real thing, a successful purchase includes a Warner Bros. certificate of authenticity. However the Batpod will require some work.
In a few months, it looks like the Batpod will have a new vigilante using it!
Doing a little of this, a little of that. If you see me holding a camera, run!