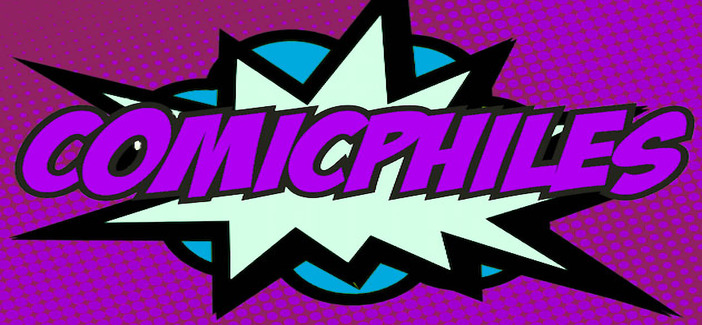 Power Rangers Pink, Civil War II – Comicphiles
Hey guys, and welcome to this week's Comicphiles, where we provided some top-notch insight into those debut issues you should be reading, or avoiding. This week we've got a mix of comics: Civil War II: Choosing Sides #1, Mighty Morphin Power Rangers: Pink #1 and Doctor Strange: Last Days of Magic #1.
Mighty Morphin Power Rangers: Pink #1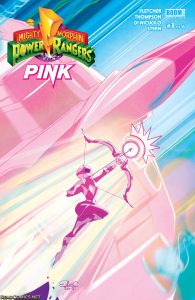 Walking into the comic shop, and seeing this glorious Mighty Morphin' Power Rangers : Pink #1 sitting there on the shelf, I was instantly intrigued. Mostly because I had no idea we were even getting spinoffs from Boom!'s main Mighty Morphin Power Rangers' comics!
This comic goes so much deeper that the tv show ever did. Like the Mighty Morphin Power Rangers run, we have proper fleshed out characters with personalities. The main character in this case being Kimberley Hart, the original Pink Power Ranger. This run is based some point after Season 2 of the show, as the Australian Kat has now taken up the mantle of Pink Ranger, however, events in this first issue allow Kimberley to once again morph so she can once again save the day. This morph also differs from the classic morphs in that, Kimberley now has an awesome new suit but retaining her power bow!
I'm excited to see where this one goes over the next 5 issues. Kimberley's character is so well developed in this first issue, and there's some really cool moments! Colour me hooked!
Will I Continue Reading?
I really enjoyed this one! Definitely a must read!
Civil War II: Choosing Sides #1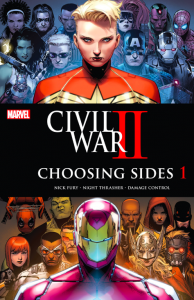 A spinoff of the main Civil War II arc, 'Choosing Sides' sets about fleshing out some of the side stories of the minor players within the Civil War II story.
Choosing Sides #1 shows us what Nick Fury, Night Thrasher and the Damage Control are up to, during the events and the roles the three have being playing in the event.
Nick Fury's story is first, and we see him come to blows with his S.H.I.E.L.D. agents as they turn rogue and openly attack him. Fury dons a brand new power suit too that really gives him that kick-ass edge as he dodges missiles, and goes head to head with the agents. Their mantra: "S.H.I.E.L.D must live, Fury must die". It remains to be seen what has swayed their betrayal, but it's great to see Fury kicking some serious booty again.
Night Thrasher's story sees him right in the middle of Tie Square as the battle against the Celestial Destructor rages on. This was not a character I was familiar with before reading this arc, but his costume and skill set are pretty cool. Using super-tech and electromagnetic taser fields Night Thrasher is a force to be reckoned with. The fact that he was chosen to feature in a mini arc does give the impression that he could develop into a key player over the course of the Civil War II event.
The last mini story to feature in this issue is Damage Control. A group or normal folk who clean up the aftermath of all the super powered messes. With a tv series rumoured to be in development last year, the inclusion of these guys here is a nice break from the main Civil War II drama. However this story was definitely the weaker of the three for me.
Will I Continue Reading? 
This one is a nice tie-In as we get multiple stories! I like it!