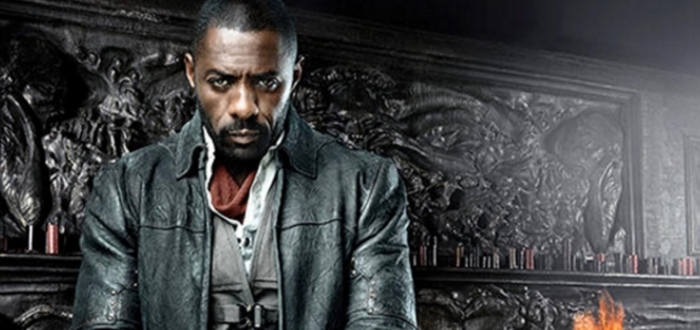 Entertainment Weekly Shows First Dark Tower Images
Entertainment Weekly recently released its Comic Con preview issue, choosing to focus on the upcoming Dark Tower film. The cover displays our first look at Idris Elba and Matthew McConaughey's roles in the film. Elba's look seems more Mad Max than old west, sporting a leather jacket and scarf and McConaughay seems to be very plainly dressed, avoiding the more flamboyant robe the character is known for.
Dark Tower was originally a series of novels and short stories, written over thirty years of Stephen King's sizable career. The series focuses on the wanderings of The Gunslinger across a dying world as he searches for the Dark Tower, which is a structure of great physical and metaphorical significance to our protagonist and is implied to have great supernatural power.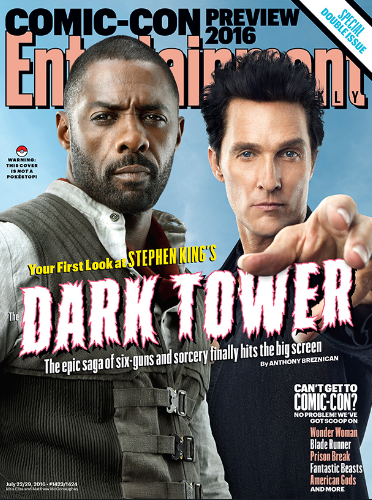 EW states that the new film "picks elements from throughout these writings to assemble a new take on the story of Roland the Gunslinger (Idris Elba) and his pursuit of the sorcerer known as the Man in Black (Matthew McConaughey), who intends to collapse the tower and rule the ruins and chaos alongside a sinister force known as the Crimson King".
The issue will also contain an interview with King himself, explaining what he asked to change in the script, and provides new insight into how the Tower saga connects to some of his other books, like The Shining, The Stand, and one long-ago short story (not specified, but possibly Children of the Corn). The film is slated for a February 2016 release.
What do you think? Are you looking forward to the new release? Do you like Elba and McConaughey's takes on the characters? Let us know in the comments!