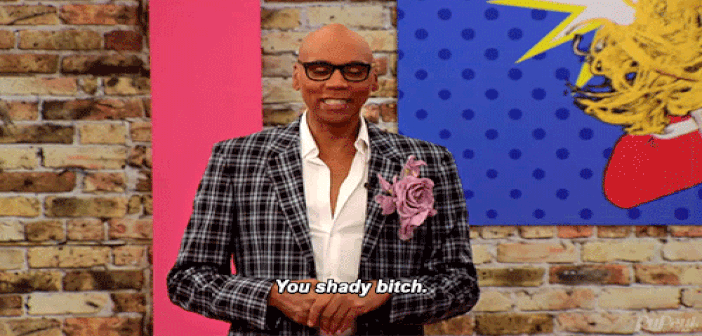 Throwing Shade – EwTube
I'm not a fan of the heat, the warm weather or the sun! I The worst thing about all this lovely happy sunshine is the happy positive mood it puts every single person in! It's sickening! Me personally, I love the shade! It's a cold dark place where those of us of a b*tchier disposition live and brood.
Now while I can throw shade as good as the next queen but when it comes to drop dead off the sharp cuff remarks even I have to bow down in the face of this bitchiness!
Drag Queens Get Shady
Some of the best, b*tchiest and brutal Queens from Rupaul's Drag Race get the shade thrown back in their perfectly beaten faces! From Raven to Detox, to shade incarnate, Bianca Del Rio, these ladies dished it out, now it's time to eat it!
President Obama Shade Bomb
He's a science geek, a total nerd and a total b*tch! President Obama doesn't even let these nasty words knock a ding in his cool but it's when he turns the hate back on the haters, he shows his true colours and all of them are shade!
Princess Clare Of The Shady Kingdom
A princess is kind! A princess is compassionate! A princess is graceful and wise! Princess Clara is a sanctimonious, shade throwing b*tch! She'll pretend she's a totally naive girl from the country but behind it all, she's a vicious, coldhearted nasty piece of royalty.
Fun In The Shade With Willam
Throwing shade is a form of art, many can learn but few will master. There's a very thin line between being shady and being nasty! YouTuber Willam knows exactly where that line is and she'll jump back and forth over it whenever and however she feels like! It's not mean if it's funny though right?
Editor-in-Chief, part-time super villain and hoarder of cats. If you can't find me writing, I'm probably in the kitchen!