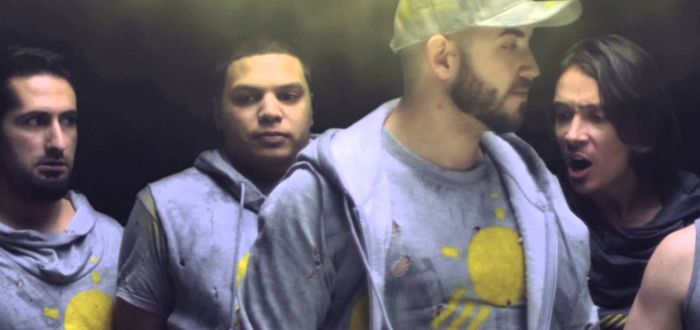 Today's track pick comes from one of the biggest progressive bands in the world, the always-interesting Periphery!
Djent, for those of you not in the know, is a sub-genre of metal that focuses very heavily on musical complexity and technicality. It often utilises syncopated riffs, polyrhythmic drumming and other techniques that I'm going to pretend I understand. Basically, as a spin-off of progressive metal, that means it often includes a lot of self-indulgent wankery, if I'm being honest. But Periphery are the biggest band in the djent scene right now for one reason: they maintain the complexity while still crafting melodic, incredibly listenable tunes.
'Scarlet' is one of their best, with an absolutely killer riff repeated throughout from Misha Mansoor, who manages to stand out even in a genre based on complicated guitar noodling. Spencer Sotelo's vocals are excellent too, switching between soaring and coarse at the flip of a switch. No idea what's going on in the video, though. There's a spaceship, and the band members are there. It's all cool and futuristic and then…mustard happens? I'm still confused, man.