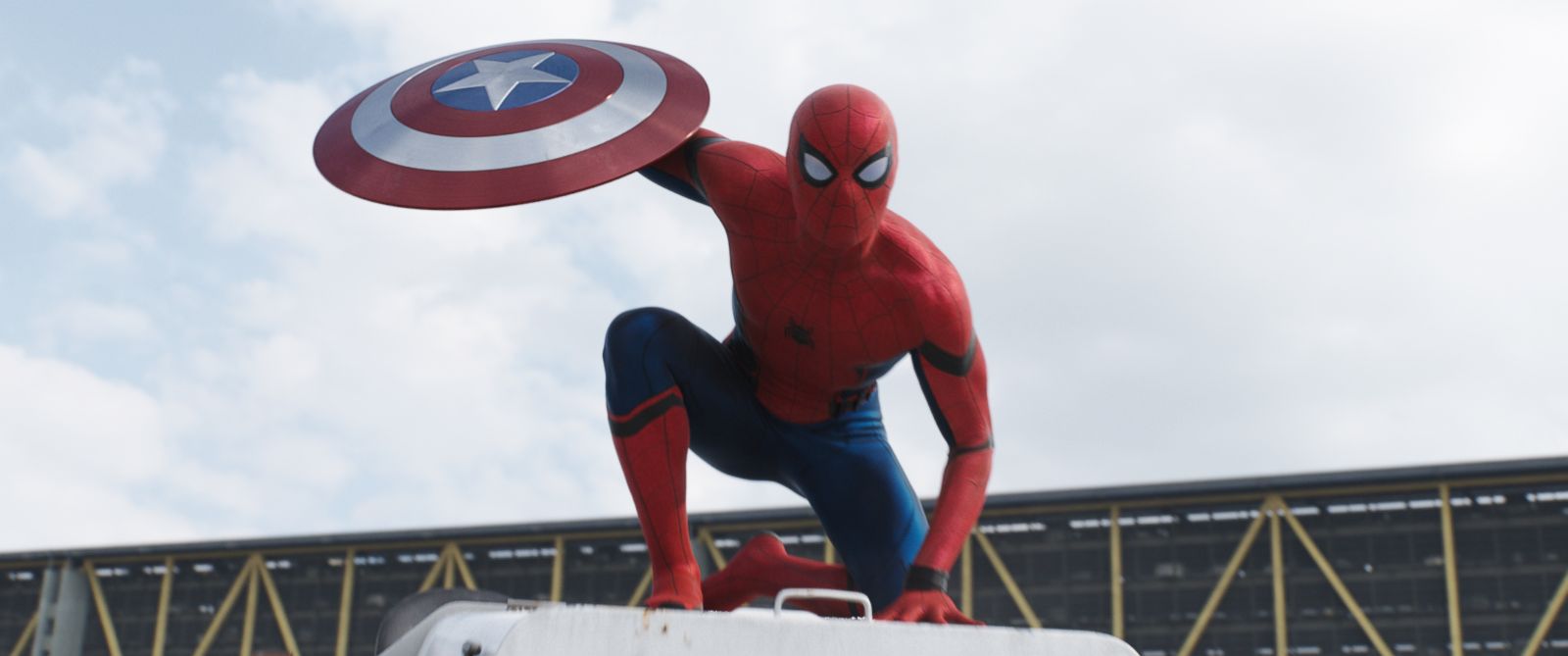 10 Favourite Fan Reactions To Civil War Spider-Man
The latest trailer for Captain America: Civil War has everyone talking but it's not about Cap and Tony. No the thing we're all talking about is Civil War Spider-Man. Yes the trailer revealed MCU Spidey for the first time in amazing glory.
The web and Marvel fans all over the world got themselves into a right twist over his appearance and his appearance! Here are some of our favourite reactions from fans so far:
Spider-proud!
Any rendition of Spider-Man is fucking dope I don't care what anybody say!!! #spidermancivilwar #marvel

— ITA-MASUTĀ (@ItaMasta) March 11, 2016
Not Hating Is The Same As Loving!
#Spiderman in Civil War! I'm not hating the suit, love the moving eyes. I'm even more excited for this movie now! pic.twitter.com/MuRtg6nLTU

— Anneloes Hop (@AnneloesHop) March 11, 2016
Spider-Damn
My reaction after seeing the new #CivilWar trailer featuring #SpiderMan. pic.twitter.com/nJc5gJiwEL

— Nic (@NicanorMercado) March 11, 2016
The Classic
Loving #spiderman's old-school costume in #CivilWar.Dusted off my #GilKane Artist's Edition today.Thanks @FPBelfast! pic.twitter.com/ZGrDZ6eBYS

— Mark Reihill (@markreihill) March 11, 2016
Need New Pants
Also I bloody love the new Spidy suit! #Spiderman #CivilWar #PleaseMayIExchangeAllMyPantsForOneSpandexCopyThankYou pic.twitter.com/YlKdGyB86h

— Matthew Highton (@MattHighton) March 11, 2016
Unadulterated Hysteria
Me seeing #SpiderMan in the new #CivilWar trailer. (I was at work when I watched it. Fun times! ) pic.twitter.com/hQMrNwy1b7

— Lesley-Anne (@CoraxonArt) March 11, 2016
They weren't all happy though…
Not Real Enough
Is it just me or #SpiderMan looks very #weird in #CaptainAmericaCivilWar #trailer || Too much #CGI

— HARSH SRIVASTAVA (@HSrivastava186) March 11, 2016
Say It To His Face
My problem with #spiderman's suit in #civilwar is not exactly the suit but the mask. why did they have to animate the mask?!

— Ana (@Jet__Girl) March 11, 2016
Who Does He Think He Is?!
Why they gotta be changing spiderman actors this has got me pissed off . #spidermancivilwar

— Daly (@diazdalyy) March 11, 2016
Who cares what they say though…
OMFG SPIDER-MAN?!
YAAAAAASS!!! :'DDD#CaptainAmericaCivilWar #SpiderMan #SpidermanReturns #SpiderManCivilWar pic.twitter.com/IfpZ93gAHS

— Randolph Carter-Solo (@RandolphCarter1) March 10, 2016
Editor-in-Chief, part-time super villain and hoarder of cats. If you can't find me writing, I'm probably in the kitchen!