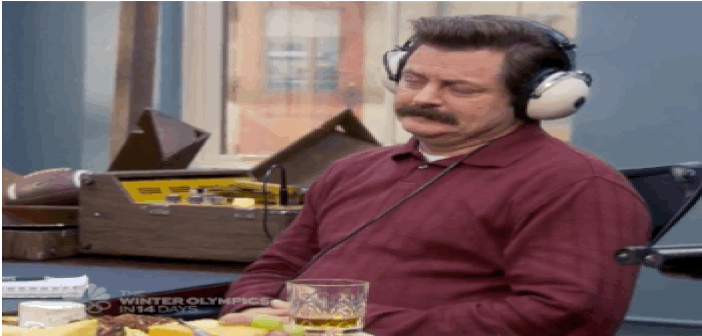 Monday is upon us once again. A brand new week lays ahead, but I shall be dipping into the weekend I just experienced in order to put together a playlist of instrumental tunes to give your Monday enough boost that it propels you into Tuesday with a smile on your face.
Bear McCreary – Black Sails OST
I shall kick it off with the theme from one of the best TV series folks don't seem to be watching, Black Sails. The theme is by famed composer Bear McCreary and its pretty much a metal tune without any grinding vocals.
Ripper Street – Opening Theme
Moving on from pirates, we take a trip to Victorian Era London, we wander down the dank and foreboding streets of Whitechapel with the theme from the brilliant series Ripper Street. This show is filmed in Dublin so if you do watch it, and I suggest you do because its brilliant, then you might see some familiar sights parading as parts of old London town.
Kill Bill OST – Don't Let Me Be Misunderstood
Quentin Tarantino's movies are famous for numerous things, Ultra violence, paying homage to genres like Spaghetti Westerns, Samurai movies and Gangster films. Last Saturday I decided to revisit my favourite movie of his Kill Bill Vol 1, and both the movie and its soundtrack still holds up. This piece in particular which leads up to the excellent showdown between the Bride and  O-Ren Ishii.
Mad Max: Fury Road – Brothers In Arms
The Oscars take place this weekend, and while everyone is chomping at the bit for Leonardo DiCaprio to finally receive one of the golden men, I am also rooting for the surprise masterpiece of 2015, Mad Max: Fury Road. It has been nominated in numerous categories, but it isn't nominated for its brilliant score, which I personally think is a crying shame because it's a beast. In particular this track.
https://www.youtube.com/watch?v=3SRvKM4A5O0
Borderlands 2 – Flamerock Refuge
We move on to the world of gaming for the next two tracks, and a series I find myself revisiting time and time again. Borderlands 2. This game has some of the best DLC and the soundtrack that accompanies it is equally brilliant. This piece is from the fantastic DLC Tiny Tina's Assault on Dragon Keep.
Tales From The Borderlands – Theme
Okay, well I said this was going to be a playlist of just instrumental tunes. I lied. The final track on the list is also from the Borderlands family. Tales from the Borderlands to be precise. I'm going to finish off the playlist with a tune that pretty much sums up most of our Mondays, we are out in the work to get busy earning. So hopefully this playlist has kick started your week with enough gusto to allow you to earn big.