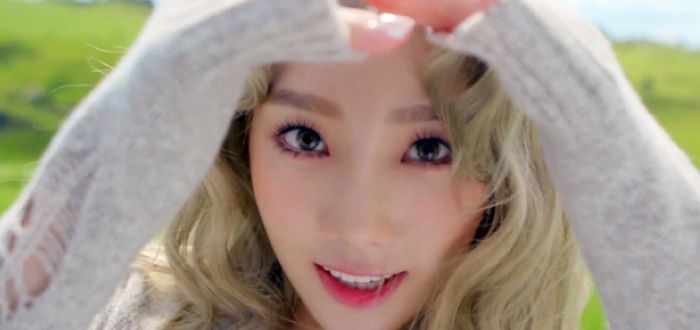 Today's track of the day comes from the leader of the super popular group Girl's Generation: Taeyeon! This beautiful track, penned by the singer herself is called 'I' and features rapper Verbal Jint.
The music video for 'I' was filmed in Auckland, New Zealand, and shows some beautiful scenes of the New Zealand landscape. These glorious scenes match the song perfectly. The lyrics are about living your life well despite any obstacles.
Taeyeon's strong vocal talents are really shown off in this track, and her singing blends very well with Verbal Jint's rapping.
Did you enjoy Taeyeon's solo debut? Or do you prefer her together with Girl's Generation? Share your thoughts with us in the comments!