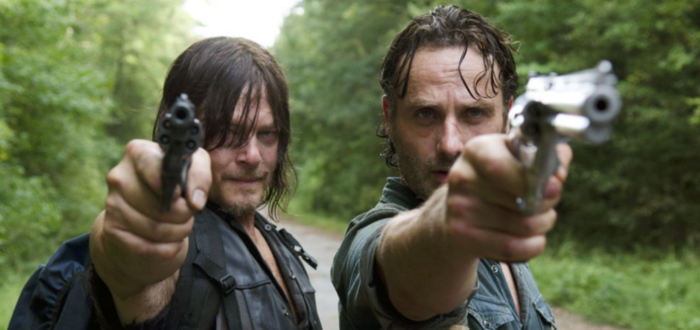 The Walking Dead S6 Ep 10 'The Next World' Review
Last week, I reviewed the season 6 premiere of 'No Way Out' and, as it kicked off the second half of a great The Walking Dead season with a bang (and gushing praise from me), I was excited to see what this week's episode offered.
Whereas 'No Way Out' was all grief and tension and zombie hacking, 'The Next World' was so mellow it was almost a parody of the show, inspiring a Benny Hill chase-style video which cropped up mere hours after the episode aired (and, if you want a good laugh, you need to check it out asap).
The episode had a very surprising opening, with Rick casually getting dressed and Judith playing on the floor like they were a normal father and daughter in a pre-apocalyptic world. This happy family scene was completed with Michonne leaning against the door in a robe and head towel with Carl showing up not long after so the three could joke around like a normal family. This scene totally blindsided me as it was a complete 180 from last week's episode.
I know it's been several weeks since a certain main character was dealt a life changing injury but I still expected to see him either bed-ridden, enduring extensive physical therapy, being constantly trailed by Denise or, at the very least, reverting to the old classic Carl default – moody and/or whiny. And after Rick went hardcore Tyreese on the walkers invading Alexandria in 'No Way Out', I figured I'd see at least a few lasting injuries or the after-effects of a minor mental breakdown. Nope, things are just "hunky dory", as Eugene would say. Well, besides the fact that Alexandria is quickly running out of food, which was subtly hinted at by Rick cutting an extra notch in his belt to indicate he had lost weight.
'The Next World' focused on Daryl and Rick (and their bromance) as they went in search of food. It certainly was a nice change to be able to relax and enjoy the show and the characters without sweating up a storm. Although, in saying that, by the end all that worry that was kept at bay by the fun interactions throughout very quickly came back. It's hard to be optimistic after the episode because there was a lot of bonding and screen time for certain characters which, for someone used to Game of Thrones-style character executions, isn't a good sign and makes me nervous. Or, as Abraham would say, "makes my ass itch".
Although there was a chilled out 'filler' feel to it, a lot actually happened in terms of moving the story along. We meet a new character who may or may not be villainous (non-comic readers will have to wait and see) and a long time friendship reaches its logical, long-awaited romantic conclusion. As well as this, we see that Rick has adopted a new, less narrow mindset which, interestingly, is now at a parallel with Daryl's (who has become more suspicious of outsiders). Spencer, too, is able to say goodbye to his mother and sever ties with his former cowardly self. All in all, the episode feels like a hearty meal while not leaving the viewer uncomfortably full.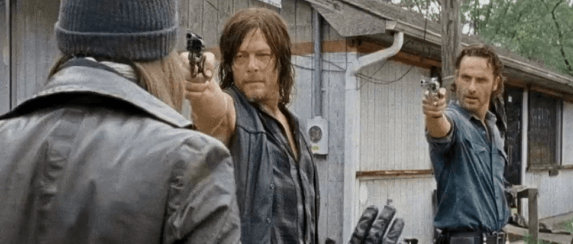 While it was by no means perfect, it was still a very solid episode and one that I thoroughly enjoyed. It was a little jarring going from the incredibly tense and heartbreaking scenes of last week to Michonne and Rick joking over toothpaste and Daryl chasing a bearded ninja around a field. I for one like a bit of a break between walker massacre scenes and deaths for some character development and normal human interaction, but obviously this kind of episode wouldn't work all the time. Overall, this kind of episode does wonders in small doses.
What did you think of 'The Next World'? Do you disagree? Let us know in the comments below!