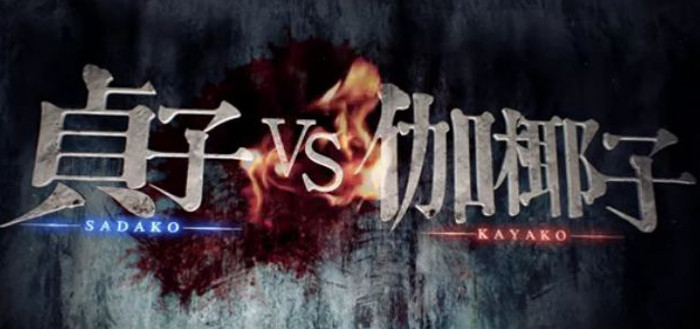 First The Ring Vs. The Grudge Trailer Shows The Ghosts Facing Off
It's a clash of ghouls as Kadokawa Studios have released the first trailer for their ghostly crossover,Sadako Vs. Kayako. .
The film is bringing together two of the biggest icons of Japanese horror, Sadako from The Ring and Kayako from Ju-On: The Grudge, for the first time. Naturally, it's not a lovey dovey team-up but an all against all brawl for who's the creepiest vengeful spirit!
Check it out:
The bare bones approach to special effects really escalates the Japanese approach to these stories. Sadako and Kayako look as they did in the original films, just enhanced through bigger budgets. The costumes and make-up remain on point and the depiction of the spirits as chilling as ever. What remains to be seen, though, is the actual plot. The central idea of the titular characters is their tied to objects, so getting them together is the hard part. Then whatever rogue human element is also there for us to follow along with can get destroyed in the crossfire!
Funnily enough, Sadako Vs. Kayako actually came from a fan trailer that merged The Ring and The Grudge that gained a lot of traction online. Those YouTube fanmade trailers and videos actually do come to some good!
Both The Ring and The Grudge series are highly celebrated inside and outside of Japan. Introduced to western audiences through remakes in 2002 and 2004 respectively, the original movies have become cult classics in Asian horror.
Sadako Vs. Kayako is scheduled for a June release in Japan.