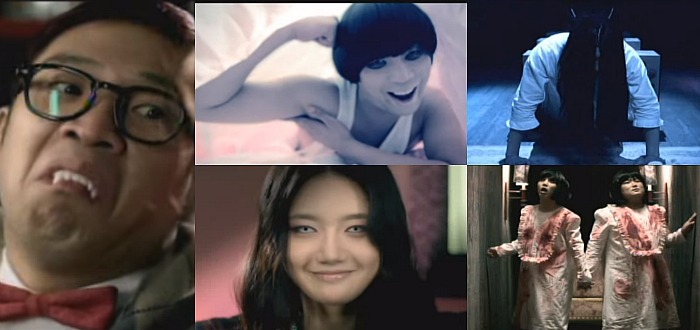 You can't run! You can't hide! Welcome to the HORROR SHOW! Today's Kpop track of the day is the scream-tastic 'Horror Show' from MC Mong, featuring Kang Ho Dong and Whale!
Dr. Mongkenstein brings us a fantastic comedic video filled with appearances from lots of your horror favourites – including some Asian horror legends, Kayako from 'Ju-on' and Sadako from 'Ring'.
The song opens with a scary introduction from everyone's favourite Korean host Kang Ho Dong, as he goes after a lady in the shower 'Psycho'-style with a banana!
Can you find all the horror movie references? Let us know in the comments!