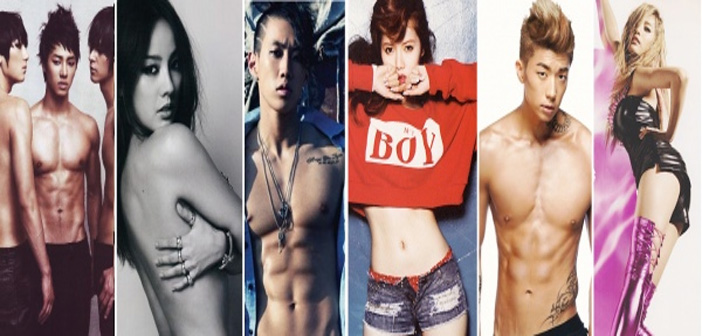 We Love Kpop For The 'Music'
Kpop is so full of different sub-genres, there are so many types of music to choose from, we're often spoiled for choice. So many fantastic rappers, beautiful ballad singers and amazing dance hits, not to mention the intense and hypnotic choreography and live performances.
Idols are so multi-talented too, they can sing, dance, rap, model, they can speak many languages, they run their own businesses and they sometimes do a bit of acting. However we think Kpop fans can all agree:
We love Kpop for the music…
We all love the fantastic beats from EXID!
Remember the glorious vocals from Changmin and Lee Hyun?

Also you can't beat the vocals from Brown Eyed Girls!

We were all so excited when SM released all those teasers for EXO!

Have you heard of MAMAMOO? They're known for their gorgeous singing voices!

BTS blew us all away with their rapping!

We all loved to dance along to Rania!

Don't forget Super Junior's epic performance of 'Rockstar' at SS5 in Japan!

We all adored that time that Girl's Generation and 2PM got together to sing the Cabi song…


Yep! It's totally for the music!