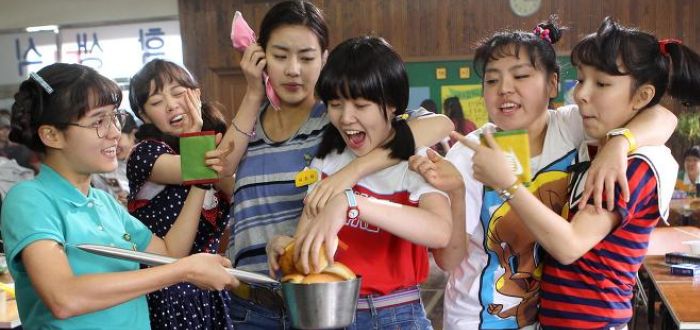 Need some last-minute movie ideas for your Valentines night? Check out these 10 romantic Korean movies, picked out by the members of Kpop Ireland, especially for you!
(Some of the trailers don't have subtitles, but you can find the movies with them for sure!)
10. Sunny (2011)
Sunny is a wonderful comedy drama about a middle-aged woman who tries to fulfil her friend's dying wish of reuniting their group of high school friends.
https://www.youtube.com/watch?v=0J1wz97q5t4
9. Daisy (2006)
Daisy is an urban romantic thriller set in Amsterdam. It's about a love triangle between young painter Hye-young, Interpol detective Jeong Woo, and professional hitman Park Yi.
8. Happiness (2007)
Happiness is a movie guaranteed to bring out the tears. It's a love story about two people who meet while battling serious illnesses.
7. Whatcha Wearin'? (2012)
This romantic comedy is about a woman named Yoon-jung, who in an attempt to spice up her five-year relationship, tries to have phone sex with her boyfriend but accidentally calls a stranger instead!
https://www.youtube.com/watch?v=vhrnVqpt2Sw
6. All About My Wife (2012)
All About My Wife is a hilarious romantic comedy about a husband who is driven crazy by his crazy nagging wife. He hires a professional Casanova to seduce his wife in order to make her divorce him.
5. Always (2011)
Always is a romance  telling the fatal story of a former boxer who has closed his heart to the world and a high-spirited blind girl who fall in love.
4. A Millionaire's First Love (2006)
Just when a lazy spoiled rich kid gets a wake up call and starts getting his life straight, he loses that one person who made him want to make that big change.
3. A Moment to Remember (2004)
This one is most definitely going to make you break out the Kleenex. This movie deals with the development of Su-jin and Chul-soo's relationship after an embarrassing first encounter, and the burdens of loss caused by Alzheimer's disease.
2. My Sassy Girl (2001)
Very moving and lighthearted, this romantic comedy is based on a series of true internet posts about a guy and an unnamed girl who were turned into a book. Gyun Woo is on the subway one night and is shamed into taking care of a drunk girl by the other passengers. He soon finds himself in a relationship he's not prepared for. This movie is a wonderful mix of ridiculousness and romance.
1. Seducing Mr. Perfect (2006)
Also known as "Seducing Mr. Robin", this is a real feel good romantic comedy. A company analyst rear-ends an American man's car and lies to him, but to her dismay, she gets to work and discovers he's her new boss. She's equally as unlucky at love, so she begins to take romance lessons from him, in order to seduce him.
We hope you enjoy all these romantic Korean movies (and don't cry too much!)
Happy Valentines Day!