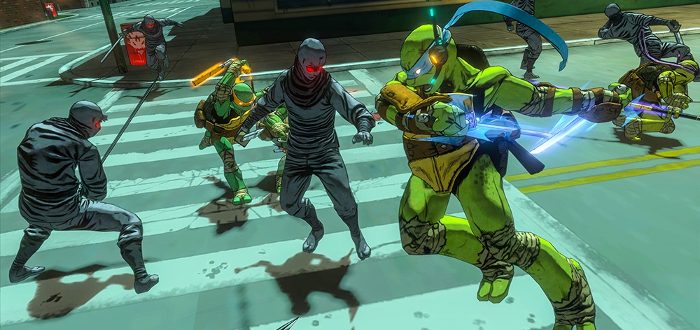 New Teenage Mutant Ninja Turtles Game Screenshots Leak
Screenshots of a new unannounced Teenage Mutant Ninja Turtles game (Subtitle: Mutants in Manhattan) have leaked and it only gets more radical. According to the Australian Classification Board, Platinum are again developing a licensed character action game for publisher Activision.
No release date has been given yet but even XboxAchievements.com have gotten the scoop on what the achievements will be, so it's probably pretty soon. The game looks to be using a similar cell-shaded art-style to Transformers: Devastation and honestly it doesn't look half bad.
If you want to check out the full album of screenshots you can here. It'll be good to see a developer with the know-how and record of great action games tackle a license in such a desperate need for one seeing as Out of the Shadows wasn't very good.
I haven't played Transformers: Devastation but hear nothing but good things. What do you think? Can Platinum give the Turtles the game they've deserved this whole time?