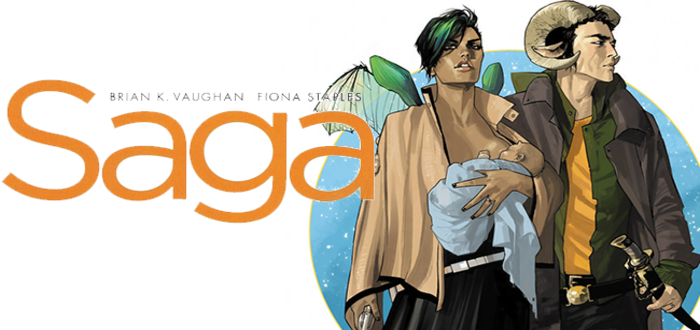 Best Selling Comic And Graphic Novels Of 2015 Revealed
Diamond Comic Distributors have revealed the lists of the top selling comics of 2015, and the figures show some very dominant leads in each category, with Marvel and Image absolutely decimating the competition.
The first category was for the Best Selling Comics of 2015, with Star Wars featuring in 4 of the top 10 slots.
Marvel's Star Wars #1
Marvel's Secret Wars #1
Boom! Studios' Bravest Warriors: Tales From Holo John #1
IDW's Orphan Black #1
DC's Dark Knight III: The Master Race #1
Marvel's Vader Down #1
Marvel's Darth Vader #1
Marvel's Spider-Gwen #1
Marvel's Invincible Iron Man #1
Marvel's Princess Leia #1
The next category was in Graphic Novels & Trade Paperbacks, where Saga claimed 5 slots for its first 5 volumes.
Image's Saga Vol 4
Image's Saga Vol 1
Image's Saga Vol 5
Marvel's Civil War
Image's The Walking Dead Vol 23: Whispers into Screams
DC's Batman The Killing Joke (Special Edition Hard Cover)
Image's Saga Vol 2
Image's The Walking Dead Vol 1: Days Gone Bye
Image's Saga Vol 3
Marvel's Star Wars Vol 1 Skywalker Strikes
When accounting for the overall retail market shares, Marvel comics cleaned up with a 38.74% share of the market, followed by DC comics at 25.75% with Image in third position with a 9.93% share.
Are you surprised by any of these figures, or were you expecting to see any other titles featuring in the top slots? Let us know in the comments below.