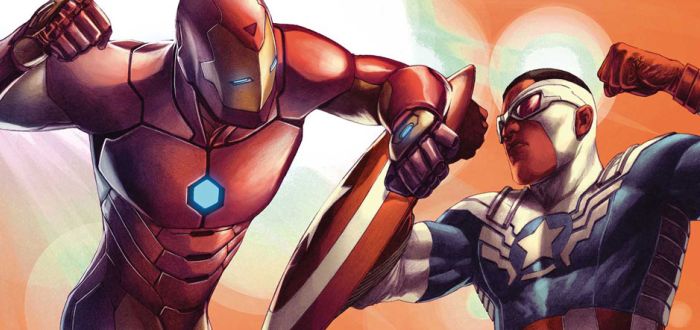 Marvel Reveal Creative Team For Civil War II
Civil War II is imminent – we had teasers months back, and now it's confirmed, with the sides reminiscent of the original event, with Iron Man Vs. the new Captain America Sam Wilson.
Brian Michael Bendis and David Marquez are the creative team behind Civil War II, Marvel have revealed.
"Civil War was a seismic event that demanded the attention of existing fans and created new ones because it tapped into the most pressing question of its day…Civil War II will do the same." said Marvel editor-in-chief Axel Alonso on the upcoming sequel.
When speaking of the approach to the original Civil War event, editor Tom Breevort shares that "the attempt was to craft the conflict so that each side held a valid and defensible position, so that a reader could fundamentally agree with either one side or the other, with neither being painted as absolutely right or absolutely wrong. While the issues involved are different, we'll be taking the same approach to Civil War II."
No release date has been given yet, only that updates would be revealed in 2016. It's safe to assume there will be some lead up to the event in the comics until then.
In the meantime, Captain America: Civil War had its first proper trailer recently, so there's lots of Marvel superheroes beating each other up to enjoy in the next year!