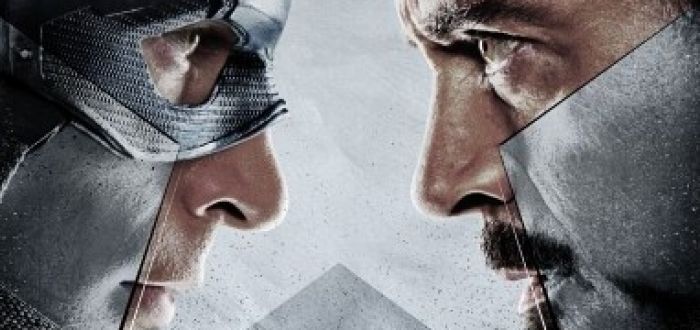 First Captain America: Civil War Trailer And Official Posters Make The Fight Personal
We waited, oh so patiently, and now, Marvel's Christmas present has arrived early, delivering the first official Captain America: Civil War trailer. So. Much. Awesome.
Along with the trailer, we got the first official posters with the tagline "divided we fall":
Captain America: Civil War stars Chris Evans as Captain America, Robert Downey Jr as Iron Man, Scarlett Johanson as Black Widow, Paul Bettany as The Vision, Jeremy Renner as Hawkeye, Don Cheadle James "War Machine" Rhodes, Paul Rudd as Ant-Man, Sebastian Stan as Bucky Barnes/The Winter Soldier, Anthony Mackie The Falcon, Elizabeth Olsen as Scarlet Witch, Chadwick Boseman as Black Panther, Tom Holland as Spider-Man, Emily VanCamp as Sharon "Agent 13" Carter and Daniel Bruhl as baddie Baron Zemo.
Just read that roster again. That's a lot of heroes and from this trailer, they all get a little bit of action! The Russo Brothers are back directing and, much like Captain America: The Winter Solider, this looks like another defining chapter for the MCU.
Captain America: Civil War takes the battle to cinemas May 2016.