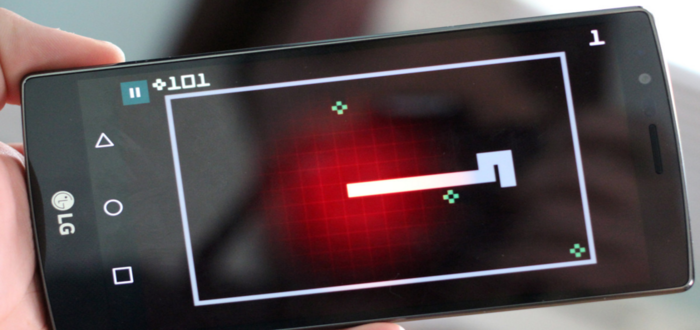 App Review: Snake Rewind
Before the age of smart devices and touch screens, we were satisfied with the simple game of Snake which relied on a small keyboard to guide the snake to the food to help him get bigger and bigger.
Competition was ever prevalent in my family which lead to us fighting over the mobile phone to make sure our top scores were safe and secure.
Thanks to Rumilus Design, the nostalgia can be re-experienced! Snake Rewind by Rumilis Design is a modern retake which in itself is nothing new, but will delight familiar audiences everywhere regardless.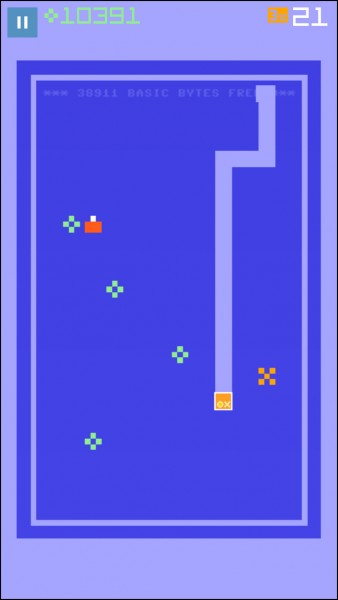 Visually speaking, this is a nice mix of classic and modern. You have a large pixelated look and feel like the original but there are now colours, lights and a bit more flash with a 3D effect to modernise it. Added to this is the feature to unlock new levels as well. However, these new levels are just a change in music and skins and not much else.
The music to me is a little off-putting with electronic music that overrides all other device audio. Though I'm a little biased about this as I'm not a fan of electronic music.The concept is simple enough, particularly if you are familiar with the original Snake – control the snake to get the fruit, grow as big as you can and don't let your tail hit the walls or the rest of your body. And in an age where people can get bored easily, this modern take provides new power-ups that work as multipliers, super sizers and magnets.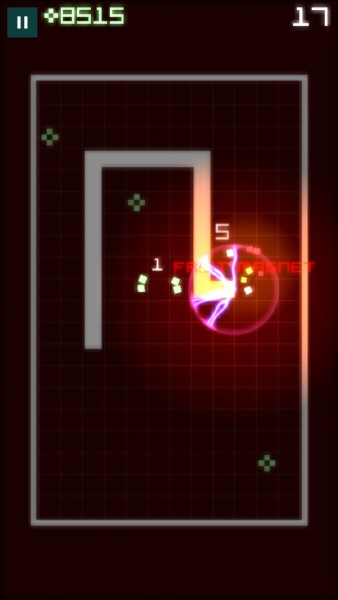 The major downfall for this game is the controls; it's defaulted to moving when you tap the screen in the direction that you want to go. This is very awkward, and I found that this technique would block the screen a bit which is very uncomfortable if playing on a larger screen.
The other option is swipe control where you swipe your finger on the screen to show whether you want to go up, down, left or right. This is very flawed, as the game doesn't seem to acknowledge the swipes and, when it does, it is incredibly slow to respond.
Overall the response to both is incredibly slow and is very much a reason to avoid this game despite its best efforts. Due to the lack of response of the touch screen, you do tend to crash a lot. Luckily, this game gives you the option to buy a rewind function through the coins earned where you give your snake a chance to continue.
Missions are also available to make the game more interesting but, sadly, it's another point down for this as it is not well designed either since the game doesn't tell you what the missions are before you start.
Overall, I'm disappointed in this game. It tries to bring back the wonderful nostalgia of the game but just brings something that is too interested in the look and not the functionality. It is not optimised and with it taking over a lot of your processes on the phone, it is not efficient. It is not playable in its current state but hopefully it will work on a lot of its bugs to bring back the joy.
Snake Rewind is available for free on Android and iOS.