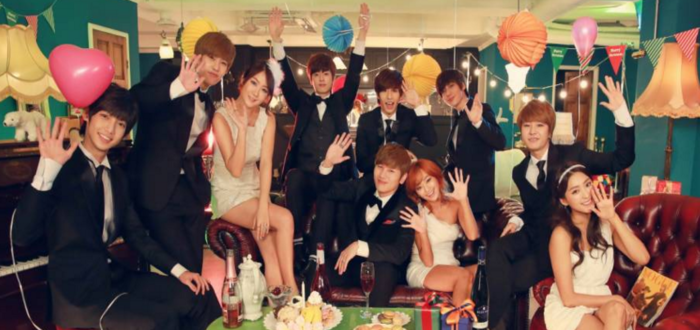 Seasonal New Years K-Pop Playlist
To all K-pop fans out there, we hope you had a fantastic Christmas! But we're of the belief that it's not over until New Years, so whether it's wrong or not, we're still humming along to these fantastic seasonal tunes!
If you're coming down off your Christmas high, hopefully we can lighten up your day with these newly released k-pop tracks!
First up is this sweet tune by GOT7 called 'Confession Song'. We absolutely adore the video!
Next up is the legendary Lee Moon Se and Roy Kim featuring Hanhae!
Now for something a little different! Here is a hip-hop collaboration between San E, Verbal Jint, BUMKEY, HANHAE, KANTO, Kang Min Hee, Yang Da Il and Candle with 'Heat It Up'.
The girls of Red Velvet released this beautiful song called 'Wish Tree'. Aren't their voices just angelic?
This next one is the Jellyfish Entertainment collaboration, with Seo In Guk, VIXX Park Jungah and Park Yoonha (and the cutest kitty!!!)
Starship Planet is also back! This gorgeous song features K.will, SISTAR, BOYFRIEND, Mad Clown, JUNGGIGO, JOOYOUNG, MONSTA X, YOO SEUNGU, BrotherSu and EXY.
From the Winter Garden album, here is F(x) with 'Wish List'!
We hope you enjoyed all these songs as much as we did! What are you listening to? Let us know in the comments!