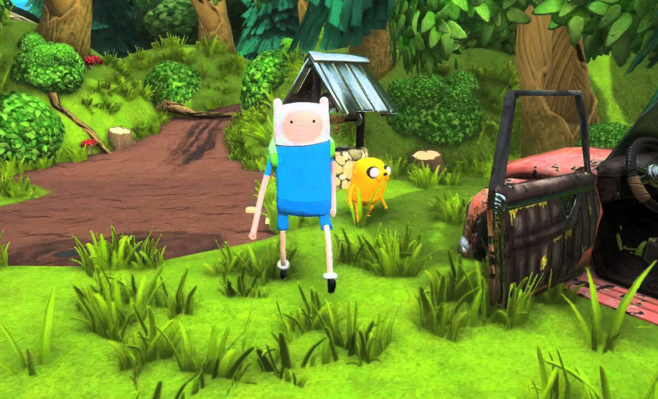 The latest game in the line of Adventure Time games, Finn and Jake Investigations, is now available for purchase on a wide range of platforms, including the 3DS, Wii U, Steam, PS4, Xbox One, PS3 and Xbox 360.
The gameplay is a blend of several genres, focusing mostly on the style of adventure game seen in the recent point-and-click renaissance, with puzzle-platforming sections and some top-down brawler combat.
Overall, it seems to take the 'genre-lite' approach we've seen in other games in the series, simplifying the mechanics to make it approachable for kids while still being fun enough for adults to play. We're always up for a good adventure game, and if the game has the same humour and charm of the series, we might be onto a winner here. View the launch trailer above and let us know what you think!