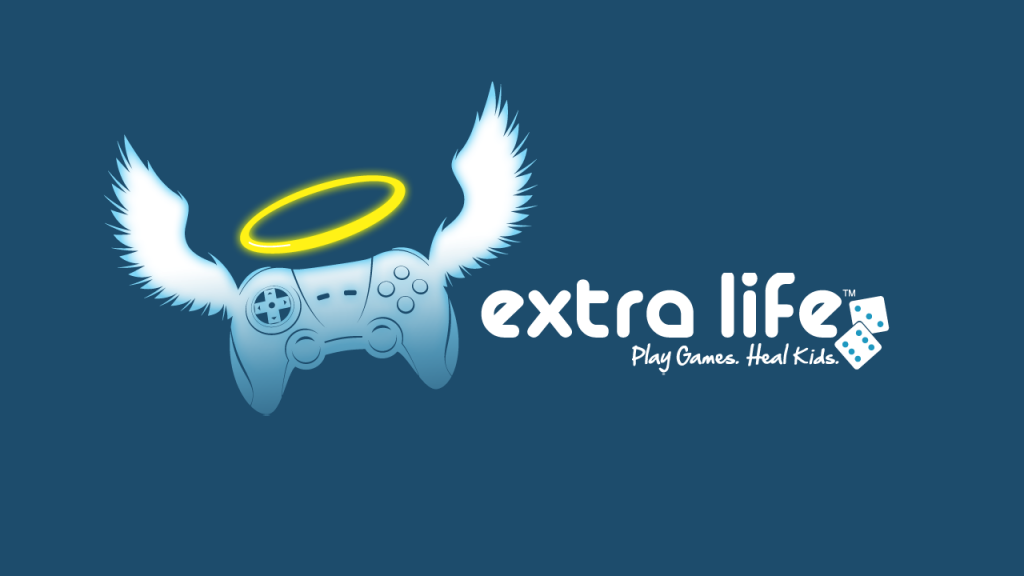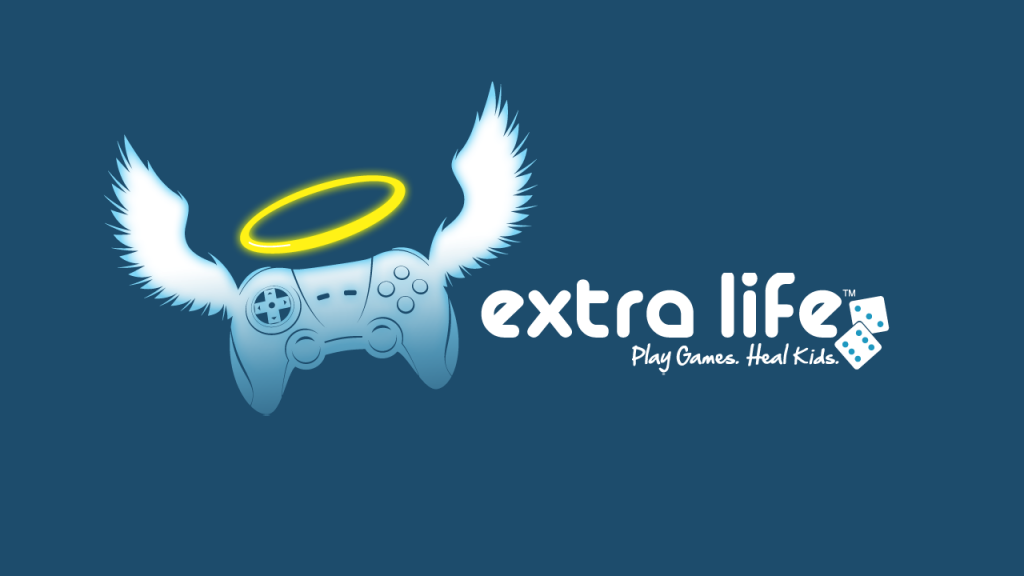 Today, I'm participating in Extra Life, alongside thousands of other gamers around the world, doing what we do best playing games! Today there is something different about my gaming session, you can sponsor me and help raise money to help sick children.
I'm not alone though, Arcade writers, Anthony, Eoin and Mairead are all taking part! Mairead and I are camped out in my apartment and we've decided to make a bet! We're going for the full 24 hours but the first of us to crash will fall victim to the camera and expose their weakness to the world!
13:05
We've begun and to kick it off we're super loading the caffeine to help form a base of energy! Apparently Christmas starts now so every coffee chain has rolled out their festive themed hot drinks! Tis the season to drink sticky toffee lattés and fight about what you play first!
14:24
Mairead won but I already had a black eye so never mind! We're playing Adventure Time Munchkin and have only argued about the rules twice! Things are going well even though I'm winning but Mairead is being a gracious loser!
15:40
She's not happy! We're moving on but we're going to stick with board games. Three players this time, Alan has joined us and it's time to crack out Revolution from Steve Jackson Games… the company that destroys friendship.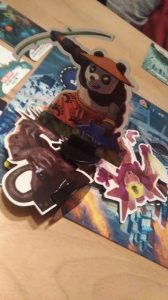 16:40
I don't want to say I'm on a hot streak just yet but some of us are born winners! For the record Alan is a monster and is all about using money to try and bribe his way through every situation!
 18:14
Mairead and Alan also suck at King of Tokyo! Seriously! Hardcore suckage! Two games down and they succumbed to my mighty panda wrath!
19:02
Sick of losing we were forced back to Adventure Time Munchkin but another loss clocked up for Mairead and Alan. Alan has graciously retired as Mairead took control of our board games box, it's Scrabble time… apparently!
20:18
After another bitter defeat Mairead has decided to take a break while Declan gets his Destiny on!
21:40
We interrupt this scheduled gaming marathon to stuff our faces with Thai food! Nom nom nom tofu!
23:20
Where have we been? Well we weren't gaming but we were doing something gaming related! We're not ones to just rest on our laurels and spend these 24 hours doing our favourite thing in the world! No! No we're not! Although less than 12 hours in I can say that I'm beginning to regret making the bet with Mairead!
Anyway I digress!
Here's a hint at what we've been doing since we stopped for a bite to eat… we were baking… or should we say blocking… the next 'Geek N' Bake' will be one Minecraft fans shouldn't miss!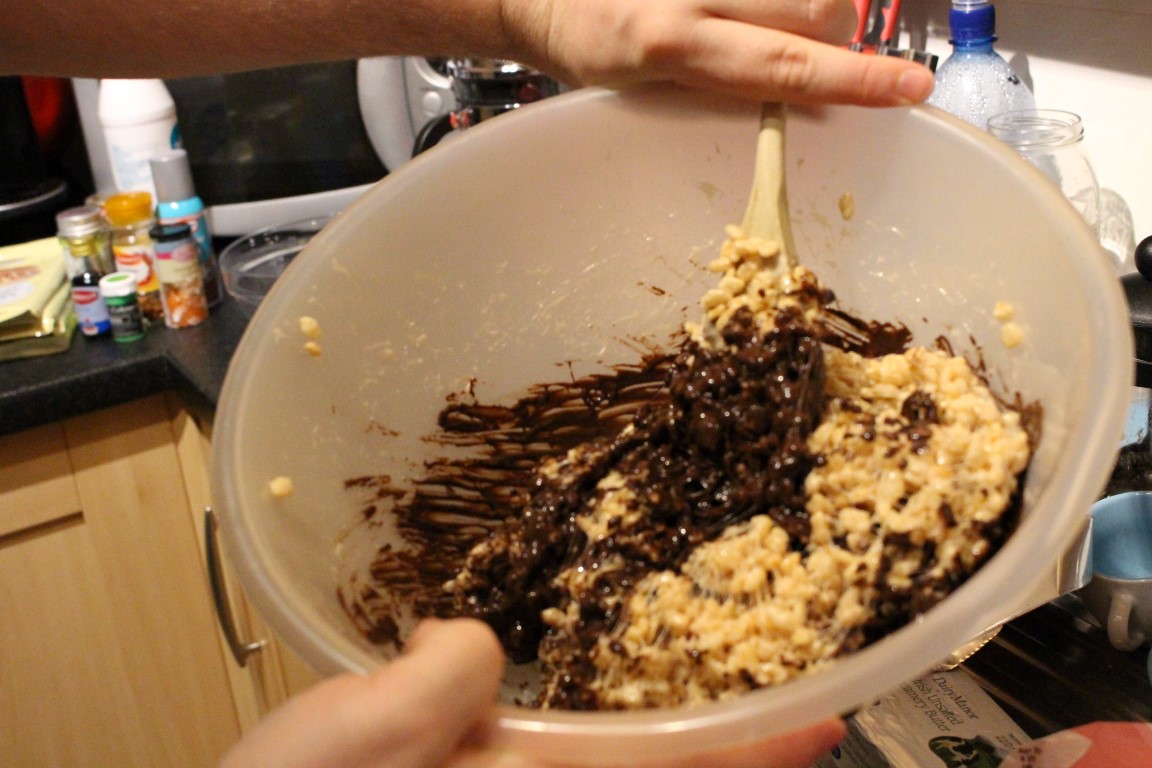 23:28
Mairead has had a uniform change! Sporting more comfortable pyjamas… does this mean she's ready to throw in the towel? We'll see!
00:20
Mairead has turned to mobile gaming, hacking away at Vector or at least attempting to! Meanwhile I'm not not giving out over my headset to campers/snipers murderers with shotguns in Destiny again! For background noise we're chilling to the hilarious adventures of Dipper and Mable in Gravity Falls.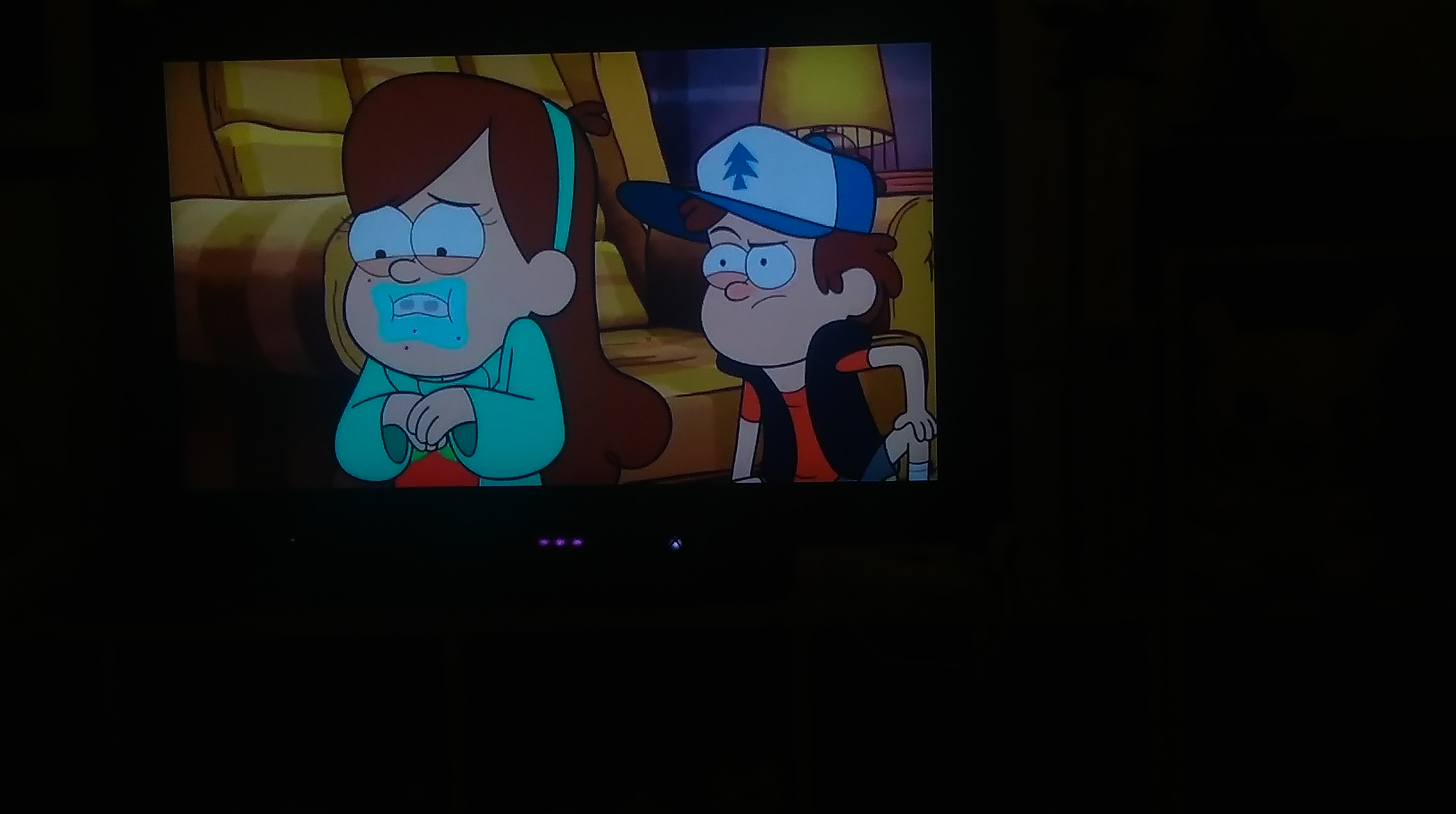 For the record I'm Mable and Mairead is Dipper and while I didn't gorge on sparkly toothpaste I have eaten my weight in chalk sweets! Delicious!
01:31
Over the halfway mark and if I've learned anything from this so far it's that Mairead Lyons has the responsive reactions of a tranquillised fish! She's playing The Walking Dead and I, the good friend that I am, am offering some words of encouragement. She died twice in the first attack, that's after she shrieked and berated Lee for getting himself in trouble with the law!
She's also decided she needed a blanket and a pillow to stay awake… not wanting to make her feel awkward I've donned my ultra comfy Adventure Time dressing gown!
02:18
Watching Mairead play The Walking Dead Season One is like watching very boring paint dry on the most boring wall ever!
02:49
She's done! Clementine can die! MAiread's gone back to her mobile games!
04:01
It's stupid to spend money on free games but god dammit Pokémon Shuffle is making it next to impossible to avoid! It's a good thing then that I've got such amazing willpower and dedication!
God almighty I want my bed!
05:11
We interrupt this gaming marathon for a tea break and some Steven Universe.
06:07am
Okay almost there just another 7 hours!  Mairead might have given up on a Clementine but I haven't it's my turn! Having already finished Season One and Season Two, I know what to do but I still can't bring myself to side with that stupid idiot Kenny! Your son is a moron! You don't deserve your wife!
06:28
Mairead has gone down in a blaze of snores, hating Clementine and wishing she hadn't said no to that 7th caffeine injection! I on the other hand am suffering from serious lack of hand eye coordination but feel like I'm close to finishing!
10:02
On my own for the last few hours I spent it creating characters in Divinity: Original Sin Enhanced Edition but at around 9:00am I felt my eyes getting heavier. So confession time! I've had a power nap! I feel like absolute garbage even though I squeezed in sixty minutes of rest! I'm now fixated on 13:00 – Splatoon anyone?
10:28
75 dollars short of my goal and just over 3 hours left! If you even have a fiver spare it would help! Mairéad is awake and back harassing Clementine! She's sticking the sass to Kenny too (Screw you Kenny, you schmuck!). I'm trying my hand at replaying Pokémon X again! 
10:39
Mairead chose to save Doug! WTF?! I chose to start with Froakie… we'll put this whole fiasco (particularly Mairead's) down to lack of sleep!
11:52
It's Mario Kart 8 time! It's also time Mairead just admits defeat! We have however convinced Mairead to get a console!
12:27
Forget Mario Kart I've been in a car with Mairead in real life and she's nuts! She can have her victory here especially if it saves the Mushroom Kingdom from more property damage!
13:01
We're finished! We're done! Oh my god I need some serious sleep! There is still time to donate though if you'd like to support this amazing cause. Thanks to everyone for their support. It's been fun! Super difficult but fun!
Looking forward to next year already!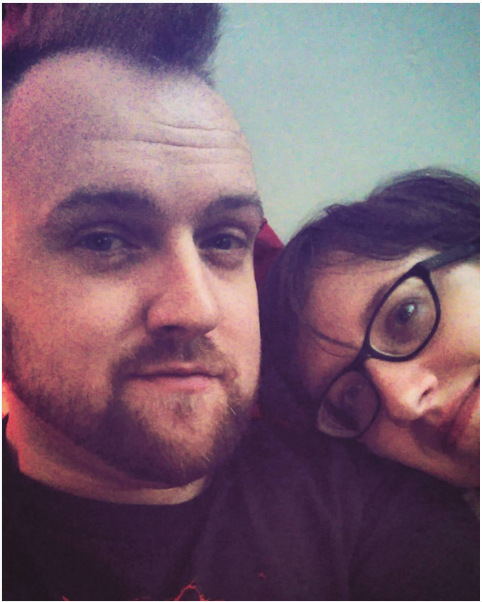 Editor-in-Chief, part-time super villain and hoarder of cats. If you can't find me writing, I'm probably in the kitchen!