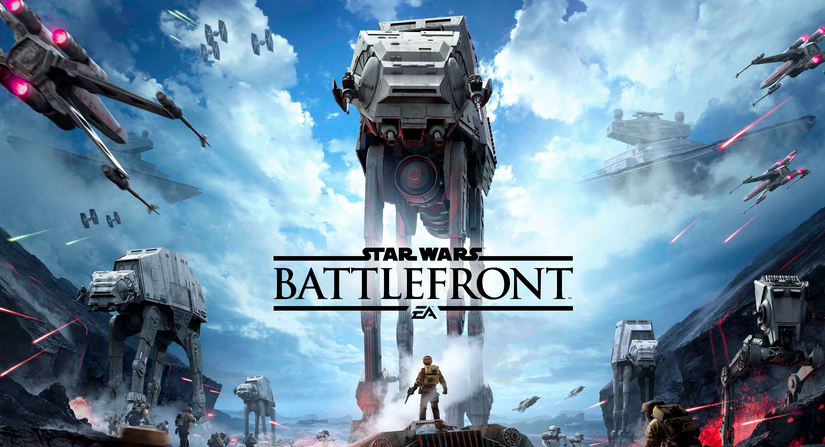 If you're not up to speed, we've seen quite a bit of Star Wars Battlefront so far. From the launch trailer to that incredible gameplay from the battle of Hoth, there's quite a buzz in the air now that we've got a feel for what EA and DICE have in store for us this November.
And they're not done with us yet, it seems, as today on starwars.ea.com another game type was unveiled: Blast Mode. While there's no gameplay footage to speak of, details galore have been given by lead level designer Dennis Brännvall: 
"One battle you'll be fighting within interior levels on Endor or Sullust. In the next battle, you might find yourselves among Tatooine's dusty canyons, or inside the undeniably cool Ice Caves on Hoth. My favorite is the verticality of Tatooine, fighting by the Sandcrawler."
Blast Mode is a more intimate, intense counterpoint to the epic scale battles like those on Hoth. Players will take on a team of 10 Imperials (or Rebels) in a smaller map. This game mode is intended to be fast-paced; capped at 10 minutes or 100 kills, it's set to make for gripping matches. The maps are tailored specifically to the game mode as well; gone are the days of waiting for your favourite map in Call of Duty to rotate in. Brännvall adds that the attention to detail for the maps in the game mode is crucial:
"Say you've just played Walker Assault mode on Hoth and then switched to Blast, still on Hoth. Thanks to variations in lighting and time of day, you'll definitely see a difference."
Blast Mode will have no heroes, villains or vehicles available to players; it's down to their wits, layout and how they use the map to their advantage.
We're loving the variety in maps and game types shown to us so far.
November 17 can't come fast enough! 
Image courtesy of Star Wars.com