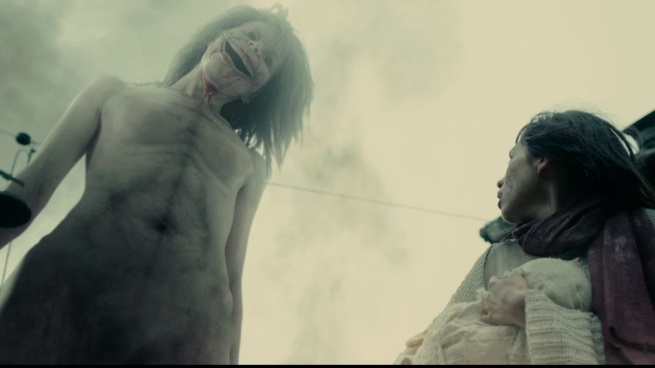 Funimation Release New English Subtitled Trailer For Attack On Titan Live-Action Movie
Excuse me while we make no effort to contain any amount of the excitement that we have after seeing this trailer. We think you can agree between waiting for the second season of the hit anime Attack on Titan and waiting for the first part of the live action adaptation, this trailer just brings the hype to new levels!
Funimation have gone and released the first trailer for the first live action Attack on Titan movie, so check it out below now:

No spoilers here (there are some changes in the adaptation) but this trailer is all kinds of epic; we get to see even more titans which are terrifying and even a first glimpse at the colossal male titan (for anyone who has not yet seen the anime, please leave from under your rock and check it out now!).
We previously shared the news that Australia already got an English subtitled trailer and that Funimation were handling release in North America – it's good to see actual progress being made on those releases. There is no release for the film on this side of the water but Attack on Titan: Part 1 will be released in American cinemas on August 1.
Are you as excited as we are for this live action adaptation? Let us know in the comments!