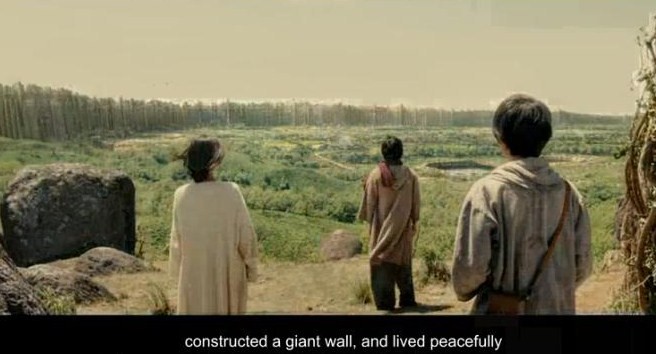 We're getting more than little bit excited for the upcoming Attack On Titan live-action films coming out this year in Japan. So excited that despite not being able to speak Japanese, we've been pouring over the previously released trailers for the films, being terrified by the how the titans look and the doom-and-gloom aesthetic of it all.
But now the first country outside of Japan has secured distribution rights to the films, and has thus released a subtitled version of the first trailer for the film. Madman Entertainment, a distributor in New Zealand/Australia, is releasing the films in those respective countries later on in the year, has provided full English subtitles for the first trailer for the first of two Attack On Titan films coming out, simply called Attack On Titan.

A highly-acclaimed anime and manga, Attack On Titan tells the story of a civilization under constant from giant humanoid creatures which consume humans. The survivors house themselves in isolated, walled cities, attempting to live peaceful lives, with the series following one Eren Jaeger, who decides to exact revenge on the titans for taking away his family at a young age, and as such joins the army in the ongoing fight for freedom from their tyranny.
Attack On Titan will release in theaters in Japan August 1st, while the second, Attack On Titan: End Of The World, will release on September 19th. As yet no release date is confirmed for Australia/New Zealand release, but it will be at some point this year.