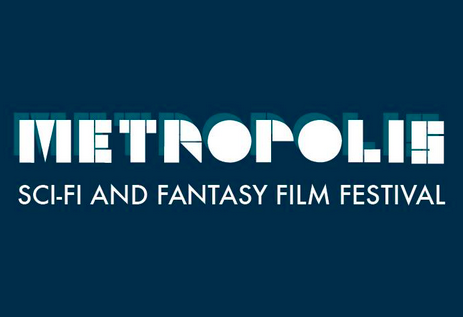 Interview: Anne Taylor, Metropolis Film Festival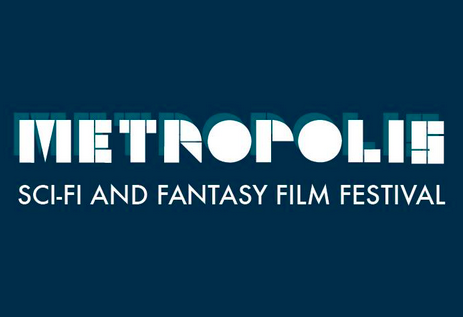 The Metropolis Science Fiction and Fantasy Film Festival Fund It campaign is in its last week.  We covered the story when it first came out. Catching up with co-founder, Anna Taylor, she tells us a little bit more about the event.
The Arcade: The Metropolis Science Fiction and Fantasy Film Festival was founded by yourself with assistance from Derek O'Connor, former festival director of the Darklight Digital Film Festival. What was the inspiration behind the event? Why do you feel Dublin needs a Sci-fi and Fantasy Film Festival? 
Anne: There can never be too many fun and creative festivals and events — it makes Dublin more fun and a much more attractive place to live or visit. I've organized a lot of sci-fi and fantasy screenings, whilst programming the Screen cinema and running many of the film screenings and film-themed events at the Sugar Club for the past number of years. These are films that need to be seen properly on the big screen, and there's a particular magic that comes along with screening a film people love to a room of fans. So we thought, why not do it on a bigger scale and have a festival devoted purely to sci-fi, fantasy and cult cinema?
There will be traditional screenings, but there will also be event cinema and immersive screenings and events that engage the audience more than a traditional screening. I love the community that comes with comic cons — fellow fans meeting up, socializing, dressing up, partying, making new friends, debating their favourite films, taking pictures with replica props and attending talks and workshops. We want to fuse some of these elements with a genre film festival to create a new kind of festival, something that will be very much fan-focused and lots of fun, with an emphasis on the social experience where people can share their love of film.
Over the years, you have created some unique events with The Producers. Can you tell us a little bit more about your experience with these events and what people can expect from The Metropolis Sci-Fi and Fantasy Film Fest? How will it differ from your other achievements?
I run regular classic film nights in The Sugar Club, which vary from a simple fun screening complete with beer, pizza and funny trailers to interactive screenings with props and games, which have seen everything from real-life predators to pirates. I also run Prohibition, which is Ireland's biggest vintage party in IMMA, and Film Fatale, a classic movie screening that fuses film, fashion, music and live performances. All of the events and screenings I work on are about transporting people to another world or, quite simply, bringing people together to make the cinema a social experience. Metropolis will have traditional film screenings; there will also be a focus on giving sci-fi, fantasy and cult films the interactive and Event Cinema treatment, where the audiences get to participate in the fun. It's a new way of interacting with a film you've seen 100 times and love to death, and a fun new way to re-watch it with other fans. This hasn't been done many times because recreating props or costumes from sci-fi and fantasy films is a much bigger production.
The Event Cinema screenings are extremely popular and have gathered quite the following over the years. What do you hope to achieve from The Metropolis Sci-Fi and Fantasy Film Fest? Do you hope it will it become an annual event?
Film festivals are expensive beasts, especially with all the bells and whistles we want to bring to it. We believe that if we can get it up and running, we can create a year-in, year-out self sustaining festival that gets bigger and better every year. But it's getting it up and running in the first place that is the challenge.
We want to create a festival where there is something for everyone, even people who may usually turn up their noses at genre film. There will be talks and workshops, a short film and swedes competition, and our Sci-fi and Fantasy Ball. Outside of traditional screenings, we want to be really create with our event cinema programme and bring it to a new level for Ireland.
Lastly, what can we do to help make The Metropolis Sci-Fi and Fantasy Film Fest a reality?
Fund It is a wonderful idea — it gives the audience the opportunity to make a festival a reality by showing their enthusiasm and interest and pre-purchasing their tickets in advance. It creates events and festivals that exist because of their audience and the audience have a huge part to play in them. Fund It is all or nothing, so if we don't reach 100% by June 2nd we won't have the funding to do all the wonderful things we have planned.
You can support it from as little as €5, but everyone who contributes and supports the campaign from €10 up gets rewards — everything from festival posters, tickets, goodie bags all the way up to festival passes and programming a classic film of your choice, with tickets for 50 of your most nearest and dearest. Check out our Fund It page today and help make it a reality. Please spread the nerd word and tell other sci-fi, fantasy and cult cinema fans!
Will you be going to the festival? Let us know in the comments below!