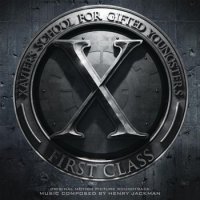 Cosplay: X-Men
It's just not possible for me to cram as much X-Men into my head that I'd ever feel like I've had enough. Days of Future Past has hit Irish cinemas and if you haven't check out my review or are still on the fence about seeing it then you get off and go see – at the very least you'll be able to tell me you think I got it oh so wrong (but that won't happen!). Anyway our mutant binge isn't over and to help me/you keep going here are some of our favourite X-Men cosplayers.
Jean Grey and Cyclops – Mike Prost and Scream4Dolls – photo Conrad Costelo
Magneto – cosplayper unknown – Photo unknown
Beast – cosplayer unknown – Nelsonsindfoul Photo
Wolverine – Lonster Mash – photo Sonny Kuo
Bishop – cosplayer unknown – RepublicofGeek photo
Storm – Sara Moni – photo unknown
Mystique – Osato Cosplay – Superhero Photography by Adam Jay
Rogue – Ruskicho – photo unknown
Shadowcat – Arianna Colamonici – Jay Tablante Photo
Gambit – cosplayer and photographer Baku-Project
Sentinel – cosplayer and photo Unknown
Editor-in-Chief, part-time super villain and hoarder of cats. If you can't find me writing, I'm probably in the kitchen!