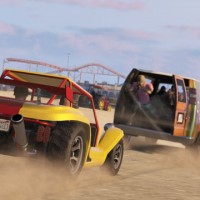 Is it Sunday already? Well that means it's time for the weekly recap of all the biggest news in gaming. This week was the launch of the Xbox One and the start of another console war, and its only been out for a day, but has sold one million consoles across 13 markets. just remember its a piece of plastic guys, whichever you choose its all the same. Now lets start this off with some news from EA.
EA to not make any Star Wars movie titles
Many people were wondering if EA was handling any movie tie-in titles for the new series. EA chief financial officer Blake Jorgensen spoke out on the topic stating, "We've done movie games over the years and we wanted to make sure that we weren't doing a movie game, i. e. , game based on the movie, " Jorgensen says. "The beauty of the Star Wars franchise is that it's so broad and so deep, you don't have to do a movie game, you can do a game that's very focused on the world that's been created around Star Wars. "
Its actually suprising that EA didn't go down the easy route and make some terrible tie-in titles, and more original stories or exeriences in the Star Wars Universe is always a good thing.
TellTale may be working on Game of Thrones title
According to IGN sources, The next TellTale Project is to be based on the popular book and television series, "Game of Thrones". No exact confirmation has been given about the title, as when Steve Allison was questioned he stated "We get these sorts of rumors about what we could be working on next cropping up all the time. Officially we have no comment.".
The Game of Thrones series is no stranger to games, as last year Cyanide Studios developed the god awful RPG title. With the bad history that the series has with video games, it seems that Telltale definitely are the people to go to for licensed games. With The Wolf Among us and Walking Dead Season 2, I just hope Telltale isn't getting overwhelmed.
Night in the Woods Kickstarter successfuly funded
I've been meaning to talk about this game for a while but never actually got around to it until now. Night in the Woods was a very successful kickstarter project, only asking for $50,000 and ended up getting $209, 375. While it looked like it was definitely going to get funded when I discovered it, I ended up checking the page over and over again just for the trailer. The game is being made by a two man team, Alec Holowka(Towerfall) and Scott Benson(Late Night Work Club). The game just looks and sounds gorgeous with an amazing style that seems like a cross between Gravity Falls and the Breakfast Club. I am so happy that the title has been successfully funded and I wish the team all the best.
Check out the kickstarter page for more info here!
Sunset Overdrive confirmed for 2014
Back at E3, the Microsoft conference had a lot of futuristic shooters that I didn't care for but then Sunset Overdrive burst onto the screen and captured my heart. I had colour, great music, cool character designs, basically everything I wanted in a game. Now with the Xbox One officially out, Sunset Overdrive has been confirmed for the 2014  release patch along with Titanfall. Colour me excited!
New Persona 3 Movie trailer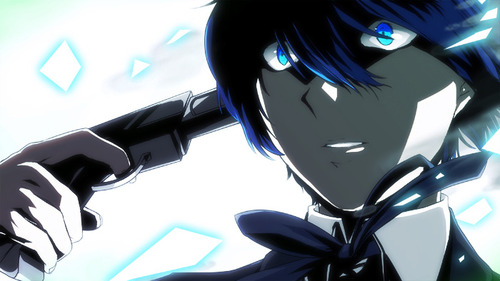 The Newest trailer for the film adaption of Persona 3 was released by AniPlex, and boy does it look pretty. Fan favorite characters show up along with beaufitful anime renditions of classics scenes from the game. You can check out the trailer here:http://www. the-arcade. ie/2013/11/new-persona-3-movie-trailer/
Atlus teases something Persona 5 related
Keeping with Persona news, a teaser website that ends tomorow has been teasing something to do with Persona 5. The website is nothing but a date and 3 stratch out Labels with images of Teddie. Now other then Teddie, thats all we have have in terms of actual info!
You can check out the site here:http://p-ch. jp

Total War:Rome II patch solves numerous Problems
If you have decided to skip Total War:Rome II on launch due to the numerous bugs and glitches maybe now it a good time to go back and pick it up. A new update patch was released by Creative Essembly yesterday and fixes a number of problems. The fixes include the ability to choose their graphics options, frame rate fixes and AI fixes. Perhaps the most needed was the AI problem fix which has fixed enemy sieges, unite order problems and the horrific Mosh pit glitch that ruined all elements of strategy play.
So if you purchased it at launch and never went back, maybe now is a good time to try and get back into it.
Ultra Street Fighter 4 Release Tease
A new blog post on the Capcom-Unity website has teased a potential release date for upcoming brawler, Ultra Street Fighter 4. The game will be released on arcade machines in Japan from April 2014 before NA and EU players will be able to grab it. You can read the full story here!
GTA V Beach Bum Update released
 Rockstar has released a new update for GTA V online with the 1. 06 , Beach Bum Update. The Update adds New cars, clothing and jobs, all around the theme of the beach. The update is free, and adds new gameplay additions like races, deathmatches and parachutes. The update also fixes a number of bugs such as aerial view crashes and other bugs.
Epic Games auction for hospitalized Insomniac Games employee

 Some very sweet news this week, after the sad news of  Ana Kessel, a artist at Insomniac Games was involved in a Hit and Run incident last week, Epic Games stood up and took action. The Developer sold 3 life sized character statues from Gears of war, and all proceeds go towards Ana Kessels hospital bills. You can read the full story here!
 Fumito Ueda Apologies for Delay of The Last Guardian
With the launch of the PS4 just around the corner, the mystery of the Last Guardian is still not solved, as it has been 5 year since the project has been revealed. Many fans were happy to hear it was coming to PS3, but with that console out the window, fans are sceptical if it will ever actually come out. This week Fumito Ueda spoke with Edge Magazine on the issue of the developent of the Last Guardian. He stated ""More than anything I feel terribly sorry that for various reasons I have kept my audience waiting for such a long time".
The game is definatly coming, but we just dont know when, how or what it will be on. The development for the Last Guaridan is up there with Half Life 3 due to sheer ridiculousness of development time. At Yoshida understands that it has a been too long in development.
You can read the full interview here!
Pokemon Bank App price listings
Back in a Nintendo Direct that was entirely  based upon Pokémon X/Y, a new service was announced, Pokémon Bank. This new service is exactly what it sounds like, an online storage system for trainers. You can store up to 3,000 Pokémon and is to be released December 27th. Gamers were confused when they heard that this was also a pay for service, which is understandable seeing as Nintendo needs to pay for the service. Listings have been released on how expensive the service will be in different regions. You can read the full story here!
Blizzard gives to Charity with Pet Bundle
Seeing as its almost the season to give, Blizzard has added two new additions to their World Of Warcraft store. These new additions are the enchanted fey dragon and the  Alterac brew-pup pet. The bundle will cost $30 with $5 going towards the Make a Wish foundation. So if your interested in picking up these two and helping out a charity you can pick it up here!
Obduction kickstarter ends just in time
The recent Kickstarter Hopeful, Obduction is a re imagining of the Myst series by Cyan Inc. Things were not looking good for the team as funding was going slow, but towards the end  it definitely picked up the pace. Obduction's Kickstarter was asking for $1, 100, 000 and it just made it with $1, 321, 306. With a rough history of trying to get the game off the ground, it's great to see a new adventure game being made by the original Myst creators, and shows there is still a market for more Somber, quiet adventure games.
For more into on the project you can check out the kickstarter!