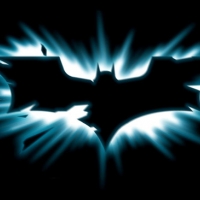 San Fran-Gotham City – Make A Wish
One week from now the city of San Francisco will get a makeover, all in aid of Miles, a 5 year old leukaemia patient who wished to Batman for a day! The Make-a-Wish foundation are going one step further and have enlisted the aid of city residents to give Miles one of the biggest surprises ever, turning his simple wish into something more than he could ever have dreamed of…"This is one that we thought of as a great opportunity for people to share in the power of a wish so they can see how it affects not only the children and their families, but also the other people involved," Jen Wilson, marketing and promotions manager for Make-a-Wish in San Francisco
Miles will do everything from rescue damsels, battle villains, speak with the Chief of Police all while hundreds if not thousands of volunteers get together to cheer him on, call out for BatKid, "We've gotten people who want to volunteer to participate, actors reaching out asking if they can play a role, photographers and videographers offering their services, people who want to give Miles gifts, makeup artists willing to donate their services, a fire truck that want to come out and show their support," Wilson said. "It's quite a range.".
This whole thing is going to be a surprise for Miles who only knows that he is getting a suit, his day will be tracked by Twitter, photos and video!
Editor-in-Chief, part-time super villain and hoarder of cats. If you can't find me writing, I'm probably in the kitchen!