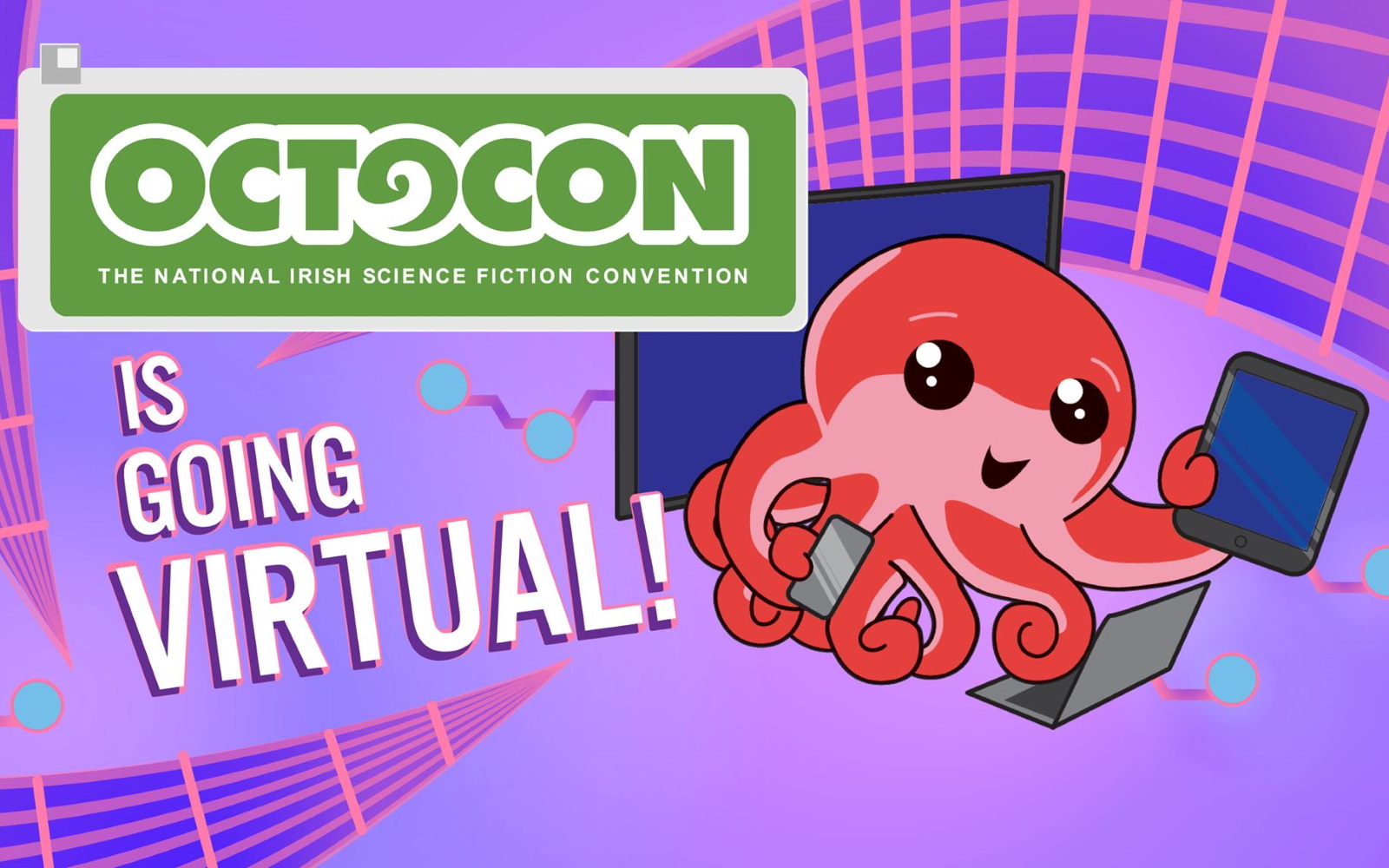 Octocon 2020 Goes Virtual And Free This Weekend
As you can imagine, there were many great conventions planned throughout the year, both nationally and internationally. Unfortunately, many had to be cancelled or postponed, but thanks to modern technology, some have gone fully online. Octocon is one such convention.
Octocon is The National Irish Science Fiction Convention, which is celebrating its 30 Anniversary. Showcasing all things sci-fi, fantasy, horror, books and comics, the con is fully digital this year and FREE.
It will be stacked with panels and guests. This year's guests of honour include Dublin born writer Michael Carroll, who has writen for Judge Dredd for 2000 AD and The New Hereos. Also founding members and chairpersons of Octocon, Helen & Phillipa Ryder, will be celebrating 30 years of the convention.
Guests
Here is just a taste of some of the guests appearing at Octocon.
Online Programme App
A handy online app is available with every event on the programme. You can even create your own personal list. Head over to app to get full description and streaming availability.
How To Access The Panels
This year's Octocon is running online-only, with some panels available on Twitch and others available via Zoom. Here is some info for registering for an event.
| Programme item type | Platform | Registration required? |
| --- | --- | --- |
| Events and Panels | Streamed on the Octocon Twitch channel. | Registration on Twitch is only required if you want to join the chat or ask questions of the panelists. |
| Fan Chats, Talks and Readings | Taking place on Zoom. | Registration on Discord and acceptance of Octocon's code of conduct are required to access the Zoom link. A Zoom account is not required but you may need to register for the programme item. |
| Workshops | Taking place on Zoom. | Registration for the workshops is required. A Zoom account is not required. |
Discord text channels will be available for 1 hour after each panel and talk for further discussion. Participation of the panelists or speaker is optional.
The text channel for fan chats will generally open 30 minutes before and close 2 hours after the video chat.
Trade Hall
Finally, here is a list of traders that are also attending the virtual event. You get a link of their channels on the Octocon Discord server.
For more on Octocon, you can follow them on Facebook, Instagram, Twitter or visit the website. You can also join their Discord and you can catch many of their panels over on Twitch.