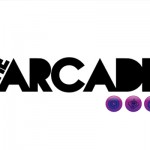 Every now and again the @rcade likes to venture out into the real world and check out what other people are doing and when we heard that one of our favourite artists was playing a gig in Dublin we planned our little excursion to the big city to check out the live sound of Marina and the Diamonds.
If you've not been listening to the radio, watching YouTube or are prone to listen to just one band on your IPod 247 then you will not have heard about the wonderful music coming from Marina Lambrini Diamandis, a young Welsh singer. So here is some background info before we tell you how much you missed out at her latest Irish show. Marina is from Wales but is of Greek descent, she first caught the world's attention when she came second in a BBC poll for Sounds of 2010, with first place barely wrestled from her by Ellie Goulding. Her debut album 'The Family Jewels' was released in February of this year and it placed in the top 5 UK Albums chart. Marina has synaesthesia which means she sees musical notes in colour and the Diamonds refer not to her backing band but to her fans. Sound wise Marina and the Diamonds range from keyboard ballads to new wave, playing the keyboard herself or performing with a full backing band. Now that you know who she is, you need to get a copy of her album and listen to her amazing music, like we said the @rcade has always been a huge fan of Marina and the Diamonds and coming away from her gig we only love her more.
We don't claim to know everything about music but we know what sounds good and we know what makes a god performance. If half the bands and artists we saw live put as much energy and joy into their performances as Marina and the Diamonds then we probably wouldn't have to complain about feeling ripped off. Playing for a little over an hour Marina and her band played to a small but very packed audience in Dublin's Tripod venue, the gig automatically felt a little more personal, the venue was jammed full of Marina fans and the crowd were eager for the performance to begin and when Marina graced the stage, a wave of excitement and electricity just washed over the crowd as she began. Despite having problems with her voice, (if she hadn't have told us we wouldn't have realised) Marina managed to pull off a perfect show, singing the tracks from her album. Her presence on stage was intoxicating as she moved around and performed and when she engaged the crowd, it really felt like she was happy to be there and enjoying her performance as much as her audience. Her more up-tempo songs like 'Hollywood' had the crowd moving and while her slower songs like 'Obsessions' just drew everyone further into her performance, however her best song all night was 'Mowgli's Road' everyone in the audience, whether at the front or in the balconies was moving and singing along with as much energy as Marina and her band were giving. To finish Marina and the Diamonds played a cover of 3OH!3's 'Starstrukk', a perfect song to wind down one of the best gigs we've been to in a long-time.
The entire performance from start to finish was a complete treat, talking to her captivated audience (In Ireland Marina refers to her fans as Emeralds instead of Diamonds…don't we feel special) – it really did feel like she was having as much fun performing as we were having watching and listening. Leaving afterwards everyone was talking about how much they enjoyed it and were impressed by her show. We would have happily paid twice as much for a ticket to see her and anyone who was not there last night certainly missed out on of the best concerts in a long while, so keep an eye out for Marina's return to Ireland and in the mean time if you haven't already bought her album, go out and get yourself a copy now, it's worth every penny!