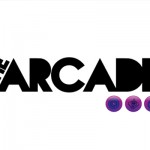 Fresh from a very successful gig playing to the crowds of a busy Pravda bar, the Darren Giles Band are a band that you have to hear. With a sound that you can't quite peg down, they have a real energy about them and songs that actually have some soul and character to them. The @rcade has a chat with Darren, the founder of the group and writer of some the most amazing lyrics we've heard this year.
Who are the Darren Giles Band?
The Darren Giles Band are me, Darren Giles, and three of my best friends who were gracious enough to help me out with playing the songs live. Des Bridgette on guitar, Emma Flynn on bass and Graeme Clinton on drums. We play music Tuesdays and Thursdays much to the delight of the four walls of our practice space.
How did the band get started?
I suppose it started when I decided to take the plunge and write songs rather than just hide behind my guitar in bands. I wrote about 30 songs over the course of two years and Des talked me into going to Wales to record an album early last year. Graeme was drafted in to provide some great drumming and the album was recorded in May 2009. Since then it's just been practice, practice, practice for us in the hopes of playing live as much as possible.
Could you describe your sound in less than five words? Why those words?
I don't think I can but I'll give it a try. Unusual, personal, narcissistic, schizophrenic. I guess it's unusual to hear a 'rock' band play and improvise jazz and blues. The lyrics are personal, and that's all I can say about that. It's narcissistic because I really indulge myself and push myself with how many styles I can incorporate or how interesting I can make harmonies and melodies. And it's schizophrenic because some of the songs really don't know what they're supposed to be, whether it's one song starting like a Bond theme and then turning into an Aphex Twin style electro ear-fuck or another song's guitar solo jumping through bluegrass, jazz, blues and fusion lines in the space of about 15 seconds.
Where does the band draw its inspiration for new music from?
All the music comes from me, aside from the drums. For me the lyrics and music aren't separate, I write them at different times but I know what the song is going to be about before I play a note or write a word and that's the inspiration: whatever or whoever I'm going to write about. After that it's all about seeing where the song goes, i.e. will it be fast or slow, blues or jazz, gritty or pretty.
You recently had a successful gig in Pravda, can you tell us a little about the night?
Pravda was a good night for us, very cathartic. With any first gig you're going to be a ball of nerves and you really don't know how it's going to go until you get up there and play. All I wanted was to get through the first few bars of the first song without a hitch and I knew we'd be fine. We got a great crowd there and everyone seemed to really enjoy it, even singing along to the Pixies cover we did. I think the main thing for us was that we learned we can play these songs live without any problems, they sound good live and it's entertaining. You can move to the music, not just stand there and applaud politely when the song's over.
When can we expect to hear you again?
We wish we knew! It's not as easy to organise a short-notice gig as it used to be when we were in our teens playing around Dublin. A lot of venues and promoters simply aren't there anymore. And then certain 'scenes' have really got a good community together for live gigs, like hardcore and indie, and we really can't play those shows. I'm going to really go into overdrive this summer trying to find us gigs at the best venues and hope that word gets around about us. Or just stop by the rehearsal room on a Tuesday or Thursday and you can hear us all night.
Are there any other bands that you would compare your sound to?
I wouldn't say there's any band that we sound like, not entirely. My idea with this band was to be a rock band playing jazz and blues music. And if the day ever comes where we have a pianist and horn section, a real jazz ensemble, I'll want to be a jazz band playing rock music. So there's nobody that I could say 'oh I think you'll like us if you like this band or that band'. The closest I can get to comparing my music with someone else's would be saying 'that couple of seconds in that guitar solo has a slight Allan Holdsworth feel' or 'that one lyric is a little Ben Harper'.
Bands these days tend to pick eccentric and quirky names, yours is straight to the point, any meaning to this?
Well it's basically just because I write everything and the music is very personal to me. All the songs are basically just me as a person put into sound. That's why you hear delicate melody and hyper speed bebop, whispers and screams. So it just didn't feel right to me to come up with a name for the band that had nothing to do with the ideas responsible for it.
What are your plans for the future?
Hopefully we can start gigging a lot more, so much that people get sick of us. I don't really care about the fame side of music but if we were making enough money to get by and have music be our job then we'd all be more than happy. And the album should be printed soon enough so we'll see if anyone's interested in distributing it. After that it'll be perfecting the songs I didn't record last May so I can do the second album next year. Fingers crossed…
Finally, if you were trapped in an Arcade for eternity, what game would you play to pass the time?
It's not out yet but Metal Gear Arcade! I'm an MGS obsessive and can't wait to throw my wages into that game. But if the four of us we're stuck in there it'd have to be something like Mortal Kombat or Time Crisis 2, just to cause arguments with the multiplayer.
You know what they say – the band that plays multiplayer shoot-em ups stays together! With so many different elements to the music, Darren, Emma, Des and Graeme somehow gel it all together and some killer music is made between, the vocals, bass, guitars and drums. If you are keen, which by now we are pretty sure you are, you can check out the groups' Facebook page here.
Don't forget to check back with us here for more information on future gigs for this band.