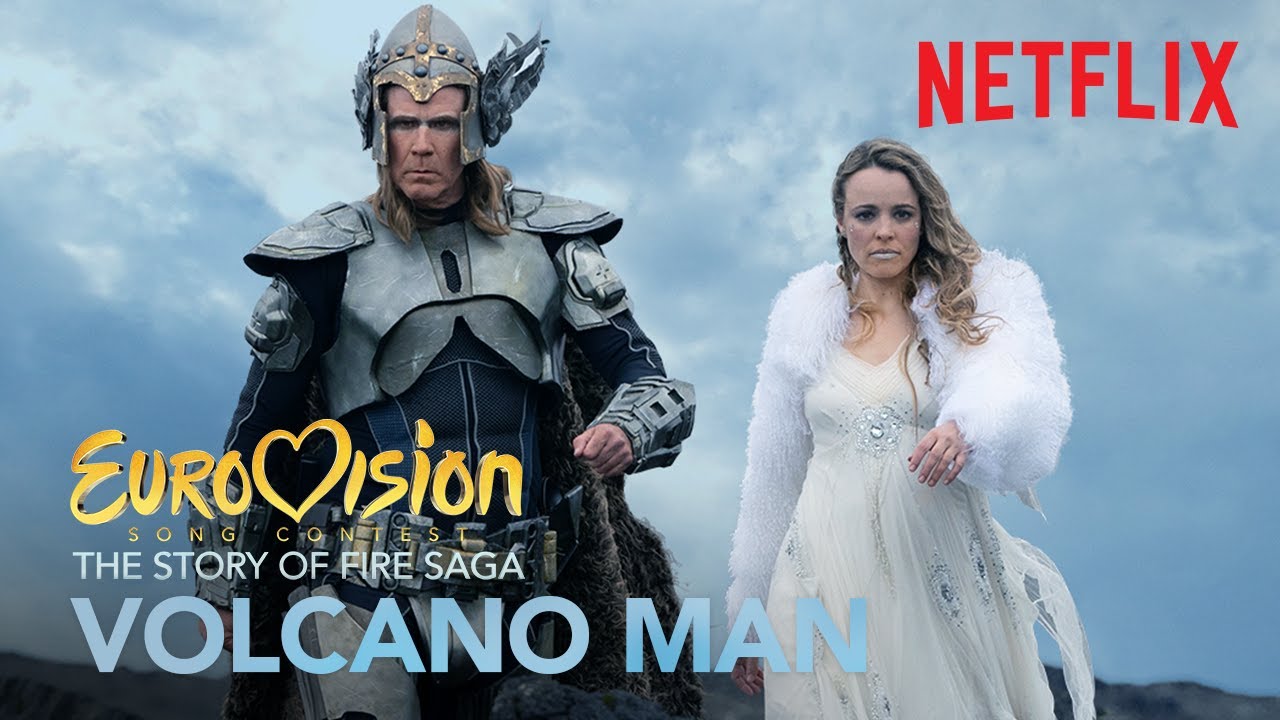 Netflix's Eurovision Song Contest: The Story Of Fire Saga Coming June 26th
We may have missed on this year's Eurovision, but fear not, as Will Farrell and Rachel McAdams are starring in a upcoming movie based on the yearly competition called – Eurovision Song Contest: The Story of Fire Saga. The film follows Lars Erickssong (Farrell) and Sigrit Ericksdottir (McAdams), as they are set to represent Iceland at Eurovision.
Alongside the pair, you have Pierce Brosnan as Erick – Lars' father, Demi Lovato as Katiana, Graham Norton as himself, in his real-life role of event commentator for the UK. Directed by David Dobkin (Wedding Crashers, Shanghai Knights and The Judge), it is penned by Will Ferrell & Andrew Steele. Check out a brief song trailer (sang by Farrell and Swedish singer Molly Sandén), which perfectly sets the tone for this film!
Ironically enough, although 2020's Eurovision was cancelled, it was the actual Icelandic entry that was favourite for the contest, before cancellation. Think About Things by Daði Freyr (Daði & Gagnamagnið), was a catchy tune and even wacky, dance filled video, it was shared by the likes of Pink, Russell Crowe and our own Dara Ó'Briain
An estimated 180 million people tune in each year, to watch the the contest, so we can expect a hefty chuck will catch it on the streaming service later this year.
Eurovision Song Contest: The Story of Fire Saga will release on Netflix on June 26th!