Home » Featured, Games, Opinion
Sexism in Games: Culture and Industry
Gender politics within gaming has always been an issue demanding consideration. Recent times have seen public discourse surge in passion and magnitude, the year just past having been particularly emblematic of the ongoing struggle. Although many are quick to criticize the comparatively new trend of denouncing unsavoury business practices and problematic narratives, it stands true that the general contentions identified through the feminist polemic take root in traditions and norms long established in our culture.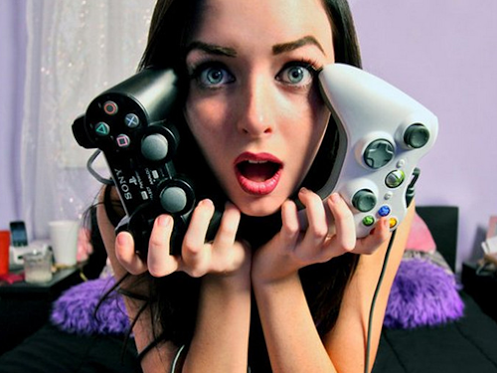 Since particular instances of sexism typically serve as a launchpad for holistic debates, it can be quite easy to fall into the trap of arguing over personal experiences, ostensibly beating heads against brick walls over the basic desire to be seen and heard against the throng. On the subject of gender politics, however, it is of vital importance to always bear in mind the end goal: a culture of inclusivity, of non-discrimination, wherein our shared ideals breed as little hostility as is warranted.
Broad-sounding though this may be, in practice it asks that attention be drawn to the nature of our current climate and how this has shaped animosity towards women (among other groups removed from the straight white male well-to-do demographic). Just as the culture we strive towards is one of shared ideals, so too is that which we currently inhabit, for good or ill. The debate arises time and time again because the problem of culturally-acceptable sexism is not a monolith – it is a multifaceted organism and, above all, it is insidious.
To that end, there is a wealth of articles and blogs decrying an enormous swath of the quintessential 'gamer' experience. For detractors, this represents the indefatigable misery of feminists. For feminists, it demonstrates how far and wide the symptoms of sexism pervade our culture. A point the former fail to consider is the bare ferocity with which sexist norms ingrain themselves within our day-to-day lives – the feminist solution is not to simply raise a complaint and sit back expecting the problem to fade. Experience has taught us that the process is needlessly arduous, as the problem is often set so deeply it defies quick fixes.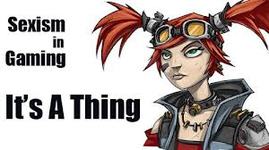 This cannot be understated. Given the longevity of the struggle, it can frequently feel like a war – one fought on multiple fronts wherein progress is measured in the weight of fleeting support. It's easy to feel overwhelmed at times, given how the subject can seem so large and daunting. On occasions such as these, it may be worth taking a step back and breaking down sexism in gaming into two major facets: cultural sexism and industrial sexism.
In short, culture here refers to the shared ideas and norms that bounce about our social sphere. They're the attitudes prevalent on website comments, the values held by convention organisers and attendees, the beliefs in what people are or are for, and so on. Within every social transaction is contained a thought that helped bring the message to life. The values that characterize a message need not be conscious, either – it can be very difficult to maintain awareness of one's subconscious beliefs while acting in real-time, hence the importance of introspection. So a lot of feminist complaints about videogames revolve around interpreting messages and comments, and criticizing the underlying values.
Pages: 1 2