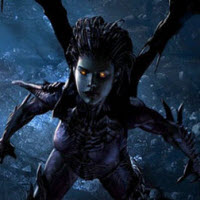 If we had to pick one thing we loved Blizzard for it would have to be for their cinematic trailers. These days the art of launch trailers, teasers and snippets is all about throwing as much as possible at the gamer/customer to get them hooked but that's not what Blizzard are about. A story half told letting players new and old decide for themselves what's happening is the key to their fantastic videos and with the expansion for Starcraft II just around the corner, fans of the real-time strategy game can fight over this gorgeous trailer below!
Starcraft II: Heart of the Swarm is out on MArch 12th 2013 and will obviously be centred around the 'Zerg' race.
Editor-in-Chief, part-time super villain and hoarder of cats. If you can't find me writing, I'm probably in the kitchen!