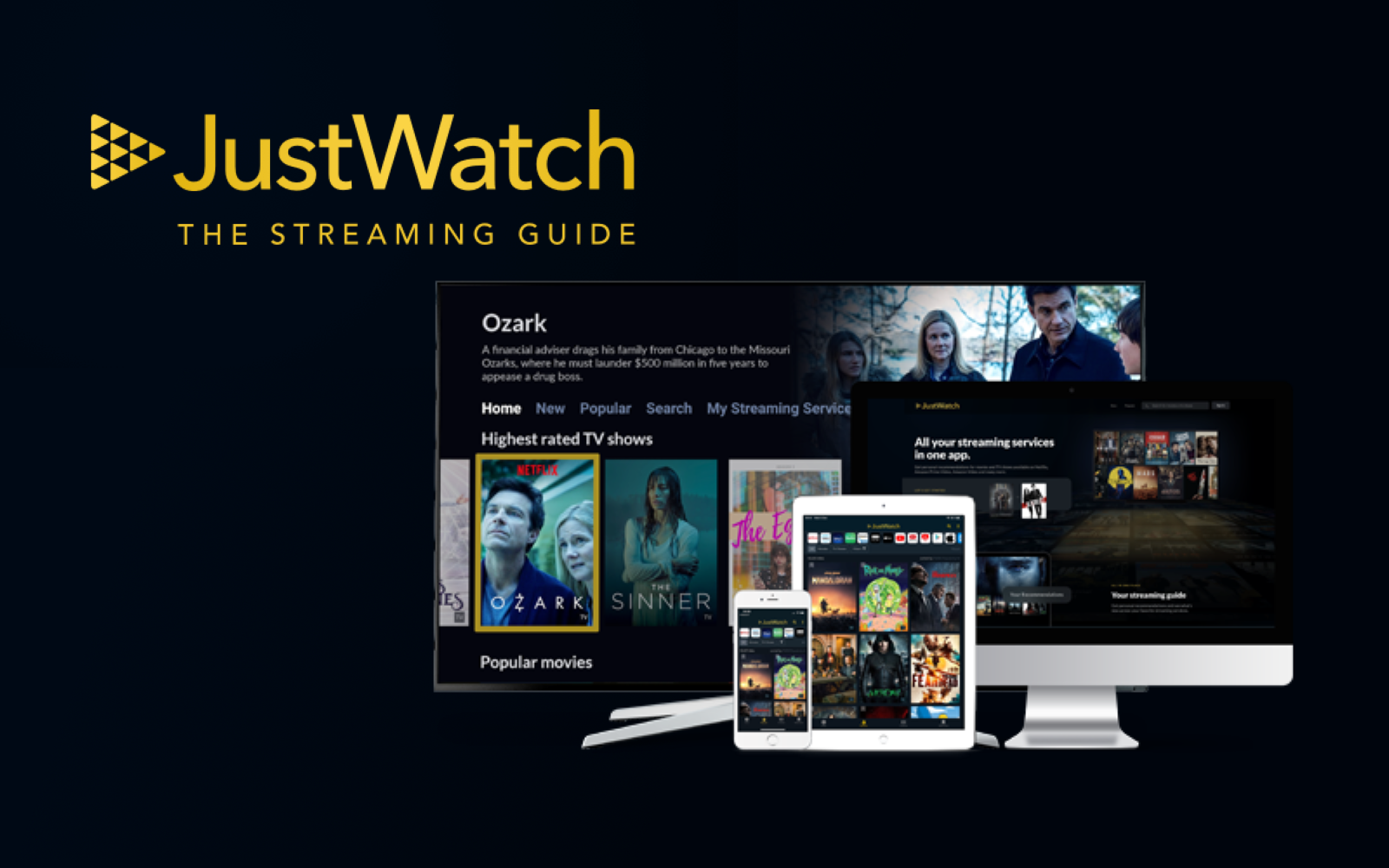 Not Sure What To What To Stream? Try JustWatch, The Essential Free Streaming Guide
With multiple streaming options available nowadays, it can be hard to keep track of what's streaming and where to watch it. While popular apps like Netflix, Disney+ and Prime Video take up a majority share of the market, there have been a number of newcomers or region specific apps that have released, each with their own content.
Due to the variety of platforms, the licencing of big shows and movies often bounces between streaming services. This can become a headache to remember where your favourite show or movie is currently. This may lead you into losing valuable time opening the wrong app, while searching.
We've all spent time flicking through the endless amount of categories, not finding that must watch title. But what if you had a handy app to show you where everything is and to help plan your next watch? Well now there is, with JustWatch 
What Is JustWatch?
JustWatch is a handy free app and streaming guide, allowing users to search for, filter and bookmark content on your chosen platforms. You can create a profile and get recommendations based on what content you like and the streaming services you own, so you will only see what's available to you. 
Wondering where a certain series or movie is? Use the search tools to find if it's available on a streaming service (Netflix, Disney+, Prime Video, All 4), a rental service (Sky Store, Apple TV) or available to buy (Apple TV, Google Play) according to your country.
JustWatch is currently available in 46 countries around the world, so the guides are tailored to your local services. All the big names from across the globe are included and databases are updated regularly, with new to services content available daily. 
What Is JustWatch's Goal?
Founded in 2014 in Berlin, the marketing startup is run by an experienced and successful team of nearly 50 people, lead by David Croyé. Each have a track record in marketing, product and AdTech.
JustWatch uses their exclusive first party data for trailer advertising campaigns for the movie industry. Their campaigns are more than twice as effective as the industry benchmark from Google and Facebook.
Their data can also be used to track the trends of streaming services across the globe. While Netflix is the leader in 61 of the 66 countries data available to JustWatch, it continues to dominate other apps (as of August 2020). JustWatch also revealed to us, that Disney+ became the third highest streaming service in Ireland, just in its first 3 months online (as it launched on March 24th)
JustWatch is available on mobile devices via Google Play and Apple App Store or you can get it on smart TV's via Google, Apple and Amazon app stores.
For more information, head on over to the JustWatch website.